Piqué tears into Bartomeu
In an interview in today's Catalan daily La Vanguardia, the defender takes the president to task over Barçagate and how the Messi affair was handled during the summer.
Just ahead of the first El Clasico of the new season, Barcelona defender Gerard Piqué is making waves after an interview with the defender was published in today's edition of Catalan daily La Vanguardia. Piqué has been quiet since the Champions League exit at the hands of Bayern Munich in August and also remained silent when Messi announced he planned to leave the club some weeks later.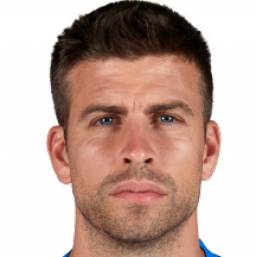 Barçagate
In the La Vanguardia interview the player initially claimed that: "my relationship with the president could be cordial" before unleashing a strong attack on Josep Maria Bartomeu. "It's an absolute disgrace that the club has spend substantial sums of money on criticising us", he claimed, in a direct reference to the scandal commonly known as Barçagate, where the football club is alleged to have paid a social media agency to create fake online profiles criticising players both past and present. Piqué also singled out Bartomeu's assessor Jaume Masferrer (one of the executives rumoured to be behind the Barçagate initiative): "He's still a club employee and that hurts".

Valverde dismissal 
Piqué also reflected on recent Camp Nou heroes stating: "I'm surprised that the likes of Guardiola, Xavi, Puyol or Valdés are not at the club and I believe these individuals should always be involved with Barça as they have written key pages in the history book".
Piqué also reflected on the power of the dressing room stating: "If at any time, the players have held this power, it's due to the fact that others didn't want to use theirs" and concluded in a 'moderately optimistic' mood ahead of Saturday's game against Real Madrid at Camp Nou.