A Real Madrid Zidane exit doesn't change the Mbappé plan
With pressure growing on the French manager, some have suggested that this could affect the 2021 signing of his superstar compatriot, but that's not the case.
The hypothetical departure of Zinedine Zidane from Real Madrid, one suggested by a number of disgruntled fans following some unexpectedly poor results and a run of disappointing performances, would not affect the operation to bring Kylian Mbappé to the Spanish capital.
Real Madrid await Mbappé
AS has found out from sources close to the French player that him joining the LaLiga champions is not conditioned on whether or not his compatriot remains in the dugout. Mbappé is the key piece in the 2021 jigsaw, one that has been on the radar for quite some time, and is a fundamental reason why Los Blancos are one of the few elite clubs not to have made any significant additions this past transfer window. Their new star will lead them out in the remodelled Santiago Bernabéu stadium.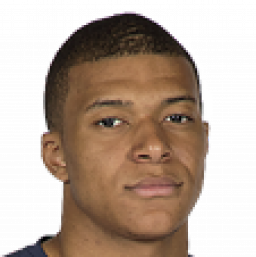 That all being said, it is also no secret that Zidane has been instrumental in Mbappé's decision not to renew with PSG. The Parisian boy is a huge admirer of the French legend, having already praised him on numerous occasions:
"My first idol was Zidane," the young forward said, "for all he achieved with the national team. Later it was Cristiano. He has won a lot and is still a winner now after so much success.
"Both have left their mark on footballing history and I want to leave my own chapter in the history books."
Mbappé's path to Madrid
Mbappé will see his contract with PSG come to an end in June 2022 and, this far, has resisted the attempts of the club to extend it further. This means that next summer, he is likely to be in a position to leave Ligue 1 at a relatively reasonable price, in what would be a similar situation as with Eden Hazard.
Clearly there is a risk to not renewing with the Qatari-owned club, especially with more and more pressure being applied, and this is why we may see the clause we reported on before being included in a new contract with PSG. One that has a Madrid-friendly escape route.