Zamalek officially request postponing the Champions League final
Zamalek calls on CAF to postpone the final game of the African Champions League after CAF approved rescheduling their semi-final's second leg against Moroccan Raja.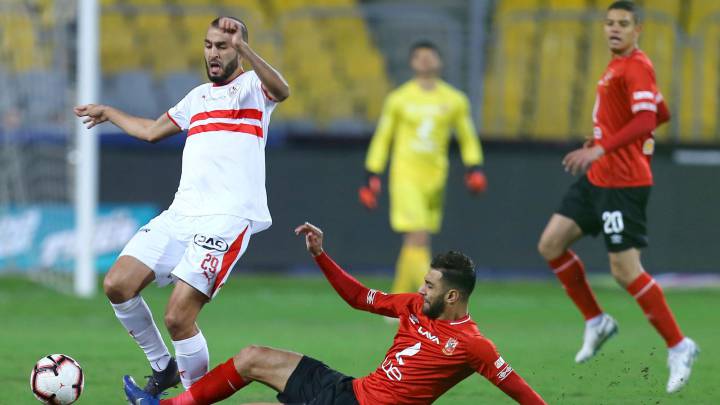 Following the CAF's decision to postpone Zamalek's game against Raja in the return leg of the Champions League semi-final due to Covid-19 spread among the Moroccan side's players, the Egyptian club sent a letter to CAF demanding putting off the final game as well.
The CAF announced yesterday postponing the two teams' face-off that was scheduled for Saturday till 1 November after 14 of Raja's players had contracted Covid-19 infection, which led Moroccan health authorities to place the whole squad under quarantine for 7 days.
The Egyptian club demands enough time to rest before the final:
Following the CAF's decision, Zamalek's administration believes it's unfair for them - in case they make it the final game - to only have a rest period of 5 days while their final opponent will have rested for nearly 2 weeks prior to the game.
Therefore, the Egyptian team, who has gained a 1-0 lead in the first leg of the encounter, has officially requested putting off the final game of the competition so that they have enough time to prepare for the clash should they make it to the final game.
CAF also announced in their statement yesterday that neither the date of the other semi-final game between Egyptian Al-Ahly and Moroccan Wydad nor the tournament's final game date will be subject to any change.
The two Egyptian giants have become favorites to secure the two final seats after Al-Ahly managed to beat Wydad 2-0 in Casablanca in the semi-final first leg while Achraf Bencharki's header handed Zamalek the lead at the Mohamed V stadium.