2022 World Cup Al-Janoub Stadium to host ACL final
The Asian Football Confederation have selected Al-Janoub stadium in Qatar as the venue for the ACL final match on 19 December.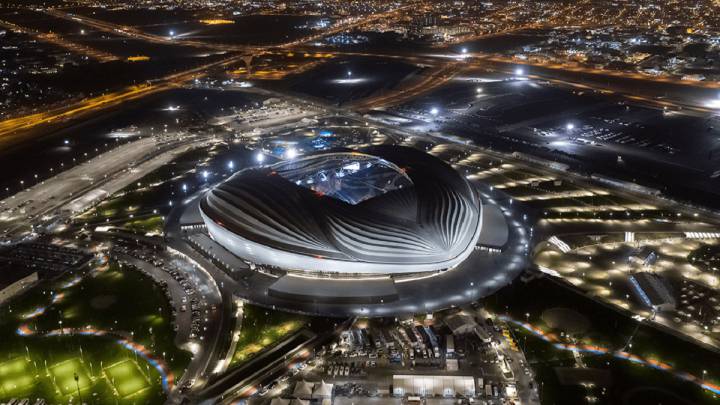 The Asian Football Confederation (AFC) has chosen Al-Janoub stadium -which will be one of the stadiums hosting games for the upcoming 2022 World Cup- to be the venue for the Asian Champions League (ACL) final game.
AFC has picked Al-Janoub stadium in Doha to be the venue for this year's ACL final league scheduled for 19 December between Iranian Perspolis and to-be-decided finalists from the east region competition.
The east region competition to start on 18 November:
The east region encounters will take place in Qatar between 18 November and 13 December with the same system as the west zone competition, which was held between 14 September and 3 October in which Perspolis managed to grab the finalist seat.
Four highly-equipped stadiums will host the tournament's games:
Four stadiums will be utilized during the east competition; Khalifa international stadium, Education City Stadium, Al-Janoub stadium, and Jassem Bin Hamad stadium.
The round of 16 games scheduled for 6 and 7 December will be played at Khalifa and Education City stadiums, whereas Al-Janoub stadium will host the quarter-final games on 10 December, and the semi-final face-off that will be played on 13 December before hosting the final game on 19 December.
The AFC had earlier announced Qatar as the host of the east competition following the great work they have put in during hosting the west region competition, while the AFC president praised the hard work and collaboration between various bodies in Qatar that facilitated everything and resulted in the immense success of the tournament.