Rays draw level in World Series after thrilling walk-off win over Dodgers
Brett Phillips' walk-off single saw the Tampa Bay Rays edge the Los Angeles Dodgers in Saturday's exhilarating 2020 World Series Game 4.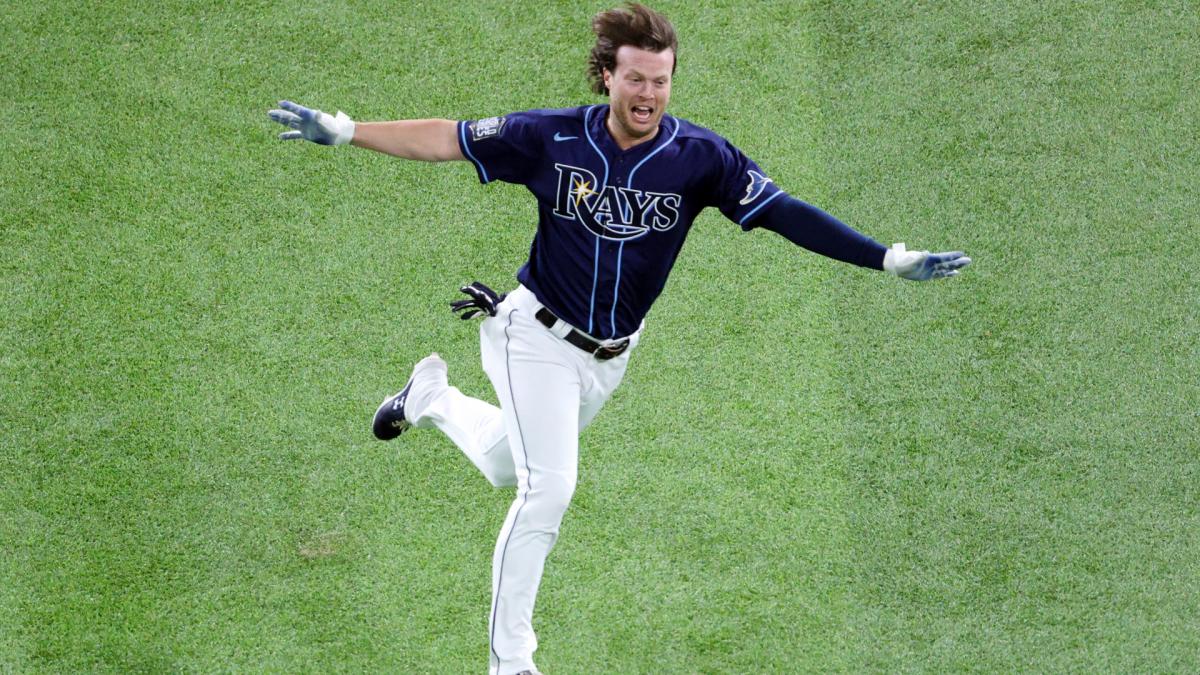 The Tampa Bay Rays pulled level with the Los Angeles Dodgers in the 2020 World Series after an extraordinary walk-off win on Saturday. Trailing 7-6 and with two out as they stared at a 3-1 series deficit, the Rays delivered some unbelievable drama in the bottom of the ninth inning at Globe Life Field.
Dramatic finale
Brett Phillips singled to bring in Kevin Kiermaier before a fielding error by Chris Taylor allowed Randy Arozarena to slide in for the 8-7 win in a chaotic finish. The Rays trailed for most of Game 4, with the Dodgers scoring all seven of their runs with two outs.
But just as Corey Seager's RBI single in the eighth looked set to have the Dodgers a win away from a first World Series title since 1988, Phillips stepped up to bring the series level at 2-2. Julio Urias struck out nine over 4.2 innings in his start, while Rays pitcher Ryan Yarbrough got through just 3.1 innings.
Solo homers from Justin Turner and Corey Seager had the Dodgers ahead before Arozarena went deep for the Rays. The scoring accelerated from there, and Kike Hernandez's RBI double had the Dodgers leading 4-2 in the top of the sixth inning. But Brandon Lowe belted a three-run homer to give the Rays a lead they would quickly relinquish after Joc Pederson's two-run single.
Kiermaier's solo shot brought the Rays level at 6-6 in the seventh before Seager brought in a run to restore the Dodgers' lead once more. With Arozarena, Hunter Renfroe, Lowe and Kiermaier, the Rays became the first team in MLB history with a homer in four straight innings in a single postseason game, as per Stats Perform.
Arozarena also set a record for the most homers hit in a single postseason with nine. Kenley Jansen walked Arozarena in the ninth before Phillips' heroics as the Rays celebrated a dramatic win. Seager and Turner each had four hits for the Dodgers, while Arozarena went three-for-four for the Rays.