Ramos hailed as best defender in history by France Football readers
One day after Real Madrid's 1-3 win at Camp Nou, online France Football readers have voted the Camas born player as the 'best defender in the history of the game'.
Sergio Ramos continues to generate headlines. The very day after Real Madrid secured a 1-3 win over FC Barcelona at Camp Nou with the captain scoring from the spot, online readers of prestigious magazine France Football have voted the Madrid player as the best defender of all-time. The question posed by the outlet was direct, France Football asked: Should Sergio Ramos be considered as the best defender in the history?. 62% of the replies affirmed that readers felt the Camas born player should indeed be considered the best in the history of the game.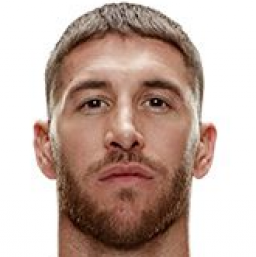 Ramos has written numerous pages in the history books of Spanish football and is the highest scoring defender of all time with more than 100 strikes to his name. The player has now also executed all of his last 25 penalty kicks a feat currently unmatched by the likes of Messi or Cristiano.
Dream team
The France Football survey comes just weeks after the same publication named the Real Madrid captain in the 'Balón de Oro Dream Team',with Ramos appearing alongside defensive greats of the game such as: Beckenbauer, Franco Baresi, Cannavaro, Matthias Sammer, Bobby Moore, Pasarella, Koeman, Gaetano Scirea and Desailly.
Ramos has won an impressive 22 titles with Real Madrid which include four Champions League medals which are complimented with his World Cup and European championship wins with the Spanish national side.