Real Madrid keen to sort out Sergio Ramos' new contract asap
The centre-back is a leader on and off the field. At the end of last season and the start of the current one.
With each week that goes by, Sergio Ramos' position regarding the conditions of a new contract are looking more favourable. He will be out of contract at the end of this season and with November less than a week away, the situation still isn't resolved. From January, he will be able to start negotiating with other clubs. But before that happens, it is looking likely that the captain and Real Madrid will reach some kind of agreement to extend their 16-year relationship.
Ramos, important influence at Madrid
Recent events have strengthened Ramos' case. First of all, the defender's excellent performance levels during the final 11 games of the season, scoring six of the team 21 goals in the run-in to clinching the league title. Then there was the two slip-ups in the Champions League - against Manchester City in August and against Shakhtar last week - Ramos was absent and severely missed in both of those games. And on top of the historic goals he has scored during his time at the club (when Madrid won the Décima, against Atleti in Milan...) which every madridista remembers, there is another telling statistic - Madrid have lost seven out of their last eight European games when they have been without their captain.
"Ramos will end his career at Real Madrid. He is more than a captain," Florentino said during the league title celebrations out on the pitch in Valdebebas back in July. "He will continue as long he wants to, he knows that. As long as he has the desire to stay with us and has the strength to continue playing, I think he will stay with us for many more years". But several months have passed since then and Ramos has yet to sign a new deal.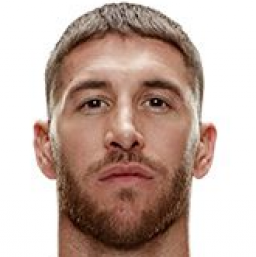 Both parties remain in exactly the same stance as before, when the last talks took place. Madrid have a policy of offering one-year extensions to players once they reach 30 years of age (Modric if the most recent cases and he too will be out of contract at the end of the season); Ramos meanwhile has asked for a two-year extension plus a small pay rise. As Florentino pointed out, the defender "earns more than anyone else at Madrid". Sources close to Ramos have told AS that the player doesn't see any problem with reaching an agreement with the club: "There's no rush, we trust Florentino completely. With everything that has been going on lately, now isn't the time to be talking about these things," they say. There is even a possibility that the captain might agree to signing new deals year on year.
Real Madrid players agree to a pay cut
The relationship between the captain and the president is better than it has ever been and it looks like Ramos' deal with Real Madrid is just a question of time.