B. MÖNCHENGLADBACH-REAL MADRID
Zidane on Isco's complaints: "He wants to play"
"The players have to be ready for when they have to play. It has always been like this in this team. Then I am the one who decides," said the Real Madrid coach.
Speaking in his pre-match press conference ahead of Real Madrid's Champions League clash with Borussia Mönchengladbach on Tuesday, Zinedine Zidane discussed various topics, including Sergio Ramos, Isco and El Clásico.
We only focus on our game. Every three days we play against a difficult team, tomorrow is no different.
On Ramos' contract situation
Tomorrow we have a game and we have to concentrate, and I think Sergio is the first one who wants to think about tomorrow's game.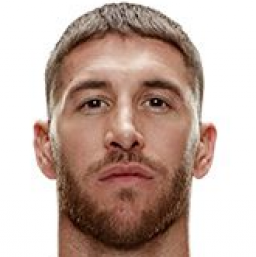 On Eden Hazard
If Hazard is with us it's because he is ready and that is good news. We are all happy to see him with us. Tomorrow we'll see how we are going to use him. It is very positive news for us.
Did you consider stepping down if you lost to Barcelona?
I only think about tomorrow's game. I'm going to fight until the very last day and we're going to do things as usual.
Do you think that with this squad you can play in all competitions?
We know that the season is going to be long and we are going to need everyone. I have always said it and I will repeat it. There are players who always play and there are players who can replace them and come into the side. There will be no problem tomorrow.
On Isco's complaints
It's ambition. He wants to play. That's positive. Players always want to play. They have to be ready and prepared to play when it's their turn. It's always been like that in this team.
On the controversary of the Clásico
I don't mind what is said, we stick to what we did as a team. We fought and played well, and that's what we have to do tomorrow. Stay focused and fight because it's going to be a difficult game.
How are you going to use the energy that the El Clásico victory gives the team?
It was a very positive weekend. We played very well from the first minute to the last. We played as a team. Tomorrow we have to repeat it. We know the difficulty of the match facing us. We are facing a team that will give you trouble if you are not prepared. It will be a physically demanding match. We have to play the 90 minutes like we did at the weekend.