Kroos defends Zidane as Real Madrid boss weighs up Hazard return
Zinedine Zidane has attracted criticism recently, but German midfielder Toni Kroos says the Clásico win over Barcelona proves the team believes in him
Toni Kroos insists the Real Madrid squad still has faith in coach Zinedine Zidane after the Frenchman came under scrutiny in the wake of some recent poor results.
Although Madrid head into Tuesday's Champions League encounter with Borussia Monchengladbach on the back of a 3-1 Clásico win over Barcelona, prior back-to-back defeats to promoted Cádiz and depleted Shakhtar Donetsk raised questions.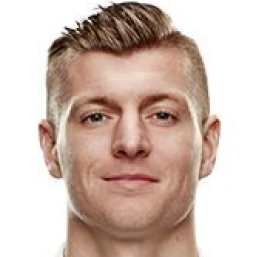 Both shock losses came at home, with the 3-2 reverse to Shakhtar – in which they found themselves 3-0 down at half-time – seeing Los Blancos playing catch-up right away in Champions League Group B.
The Clásico victory at Camp Nou on Saturday prevented the pressure from increasing, though another poor result in Europe will surely have Zidane on the back foot again.
Faith in Zidane
But Kroos is adamant such defeats are not on the coach.
"For our part, there have never been doubts with Zidane," he told reporters. "We lose and win together.
"It is easy if something is not going well to say that there are doubts, but the result of the Clásico showed that it is not like that.
"If you play for Madrid you have to accept that if you lose matches there is criticism. The important thing is how you react and we did very well, but it is only one victory and you have to continue like this."
Similarly, Zidane seemed to give little significance to the idea he is under pressure.
"I only think about tomorrow's game," he told reporters on Monday. "I will fight until the last day and we will do things as usual. The rest, we will see."
Zidane has been given the boost of being able to include Eden Hazard in the squad for the first time this season, the Belgium star having sustained a muscle injury as he neared a return to action at the end of last month.
But the coach was not giving anything away with regards to the winger's chances of playing in Germany on Tuesday.
"If Hazard is with us it is because he is well and that is good news," Zidane said. "We are all happy to see him with us.
"Tomorrow we will see how we are going to use him. It is very positive news for us."