Gattuso expects more from Hirving Lozano at Napoli
Napoli head coach Gennaro Gattuso has praised the improvement of forward Hirving Lozano this season, but wants more determination from him to lead the team.
Hirving Lozano made his fourth appearance of the season in Napoli's 2-1 victory over Benevento on matchday 5 of Serie A. The Mexican striker has scored four goals so far and coach Gennaro Gattuso has praised his improvement from last season during his first year at the Italian club.
"I don't care if Hirving Lozano plays on the right or left wing. He has rediscovered himself this season. I want to see him improve, to improve his passing and he has to be more influential in each match," said Gattuso during an interview with DAZN.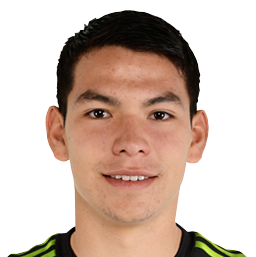 "Against Benevento, Lozano had two or three chances to score. There was one move where maybe the referee should have given a penalty, but it would be better if he stops diving and tries to score instead. He needs to improve his passing and be more decisive in front of goal."
What is next for Napoli?
Lozano has been part in the starting eleven for Napoli in every Serie A games this season, he only missed the clash against Juventus because he was recovering from covid-19. Their next match is on 29 October against Real Sociedad in Europa League group stage.