LeBron James wants the Dodgers to win the 2020 World Series
The last time the city of Los Angeles saw the Lakers and Dodgers win the championship in the same year was back in 1988. The Dodgers are one game away from winning this year.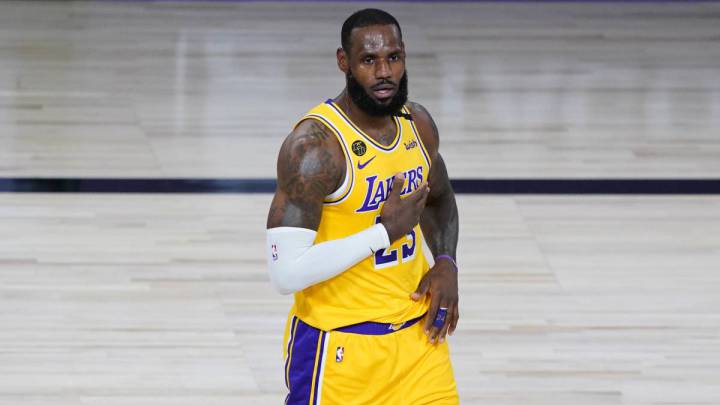 After 10 years the LA Lakers finally won the NBA Championship when they defeated the Miami Heat in game six of the finals in the bubble of Orlando earlier this month. Now the team's best player LeBron James has been cheering for the Dodgers in the World Series so the city of Los Angeles can celebrate another title.
On Sunday night the Dodgers defeated the Tampa Bay Rays 4-2 in game five of the World Series to take a 3-2 lead. Game six will be played on Tuesday and if the Dodgers win they will be this year's champion and obtain their first title since 1988.
If this happens the city of Los Angeles will see both of their main franchises lift the titles in their respective sports for the first time since 1988. LeBron James has been very active on social media, cheering for the 'boys in blue' in each of their games.
"Yes sir! One more. Job is not done. Finish your breakfast Dodgers," he tweeted after the Dodgers won on Sunday night.
One more game to 'touch heaven'
In 1988 the Lakers defeated the Detroit Pistons in the NBA Finals and the Dodgers defeated the Oakland Athletics in game 5. For tomorrow's game the Dodgers will start the right-handed pitcher Tony Gonsolin.