Cristiano Ronaldo: "new colleague" welcomed by leading Italian virologist
Roberto Burioni, Italy's best-known virologist, sent an ironic message to his "new colleague" after Ronaldo stated PCR tests are "bullshit" on social media.
Cristiano Ronaldo has been on the receiving end of some criticism in Italy after the Juventus forward described PCR tests as "bullshit" on social media ahead of his side's game against Barcelona, which the Portugal captain was forced to sit out after returning another positive coronavirus test ahead of the much-anticipated reunion with his eternal rival Leo Messi. Barcelona won the match 2-0 with Messi on the score sheet in Turin to send Ronaldo Koeman's team to the top of Group G, three points clear of Juventus.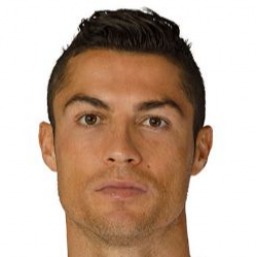 While Ronaldo may have been speaking from frustration and only in relation to his own situation, it was inevitable that his swiftly deleted comment would attract criticism on one of the countries hardest-hit by the covid-19 pandemic.
Top Italian virologist welcomes Ronaldo to the fold
Roberto Burioni, Italy's best-known virologist as a result of his stance against the anti-vaccination movement, posted a message on social media in response to Ronaldo's words. "Allow me to welcome our new colleague Cristiano Ronaldo to the ranks of the virologist community. He'll be very handy when we play the optometrists at five-a-side."
Newspaper La Stampa also commented on Ronaldo's post, stating that it was now proven that "quarantine clouds the mind."
The Juventus star has rarely been out of the public eye despite his confinement after testing positive for covid-19 while on international duty. Italian sports minister Vincenzo Spadafora accused the player of breaking coronavirus protocols by returning to Turin after the test, which Ronaldo strenuously denies.