Atlético Madrid sign Geoffrey Kondogbia from Valencia
Atleti reached an agreement with Valencia for the French midfielder who is set to join for a 20 million euro fee. He will undergo a medical tomorrow.
Simeone has a replacement for Thomas. Atlético had six days to bring in someone to make up for losing the Ghanaian, who rescinded his contract just hours before the transfer window closed, joining Arsenal for 50 million euros. That unusual situation left the rojiblancos with an extra month to sign a replacement (until 5 November) as compensation and they chose Geoffrey Kondogbia.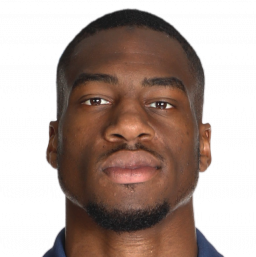 Kondogbia: similarities with Thomas
Atlético and Valencia have reached an agreement for the French midfielder, who is set to join for a 20 million euro fee. He will undergo a medical revision in Madrid tomorrow. Kondogbia, who has been carrying a heel injury, has not trained with Valencia since Atlético expressed an interest in signing him. Atleti had few options open to them and could only sign a player from LaLiga. The player had also vented his disappointment in Valencia president on social media, "After destroying an ambitious project, you have deceived your coach and now me. Thank you, Anil Murthy". On Thursday, the president and player held a meeting when Kondogbia reiterated his wish to leave the club.
Valencia will not be able to replace Kondogbia until the next window opens in January. The stats show that Kondogbia has similar characteristics to Thomas - they are both the same age (27), ball-winning players with a strong physical presence, ability to shoot from distance and excellent passers of the ball. Atlético have clearly missed Thomas in midfield and especially with Saúl out injured.