Sergiño Dest: "I want to win titles with USMNT"
FC Barcelona's new signing talked about his future with the United States men's national team and how he wants to lift trophies with his country.
Sergiño Dest continues to make appearances with FC Barcelona since he signed his contract this summer. The 19-year-old decided to play for the United States and not the Netherlands because he wants to lift titles with the country that his father is from.
"Everyone wants to make the United States great and also me personally, I work really hard and I want to reach my full potential, not only for myself but also for the country. I want to achieve big things with the US and I think we have a good generation coming up and hopefully everybody is doing the same and working hard," said Dest to CBS Sports.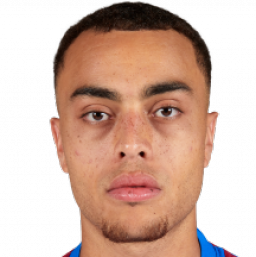 American players in European teams
Prior to the beginning of the season, many American players signed with several European teams which only helps the growth of the USMNT. Dest praised the move from Weston McKennie to Juventus and the bigger role Christian Pulisic is having with Chelsea this season.
Meeting Messi for the first time
Since arriving at FC Barcelona, the 19-year-old has become one of the most watched full-backs in the world and he talked about meeting Lionel Messi. "It was unbelievable, just unbelievable. He was in the gym when I first saw him. I turned to see him and my face just went, 'WOW. It's Lionel Messi next to me!' It was just really special. Also on the field to play with him, the pass him the ball, to get the ball from him, it's really special to play with the best player in the world," he added.