Messi: no special treatment for captain on Camp Nou wage cut
"We cannot make a tailor-made deal just for Messi," said president of the club's managing commission Carles Tusquets as Barcelona seek to save €300m.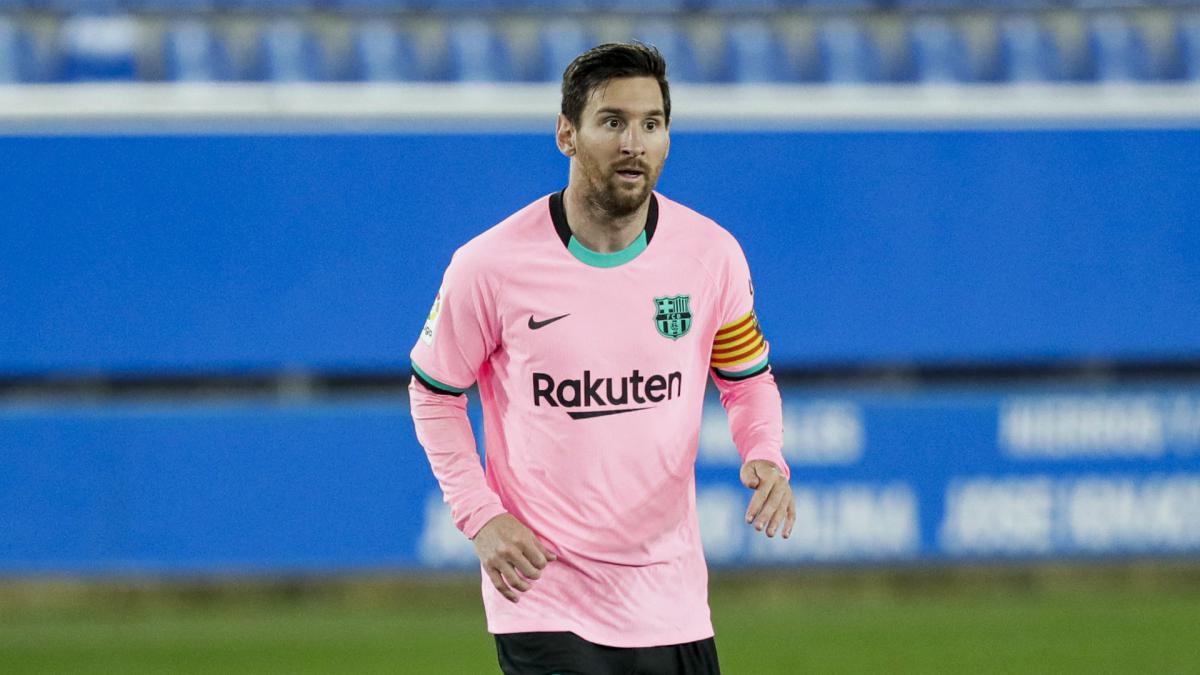 Lionel Messi will not be given special treatment by Barcelona as the LaLiga giants look to reduce their wage bill ahead of presidential elections that are set to take place around Christmas.
The Catalan club are desperate to reduce their expenditure by €300million in order to remain financially stable as they play behind closed doors amid the coronavirus pandemic.
Barça hope to agree wage deferrals with the first-team squad this week and the president of the club's managing commission Carles Tusquets made it clear that Messi, who is under contract at Camp Nou until June, will not be treated differently.
The six-time Ballon d'Or winner expressed his desire to leave Barcelona in August but stayed put after former president Josep Maria Bartomeu refused to let him go for free.
Tusquets:

"We cannot make a tailor-made deal just for Messi"
"I think we can reach an agreement. It seems to me that there is a willingness to do so. We do not want to take money from anyone but to adjust salaries so we can pay them when possible – this is the solution we think is the most viable given the circumstances," said Tusquets.
"We cannot make a tailor-made deal just for [Messi]. We can create different structures for similar cases, but we cannot tailor-make deals for individuals.
"We intend to solve the issue with the whole staff and all the employees and we will do everything possible to ensure everybody is satisfied.
"Depending on the money available, we know that our income will fall by around €300million if we cannot open the stadium. Even if we can, it will not be fully open this season.
"I won't get into specifics about Messi because we have to finish negotiations first. What I can say is that there is a willingness from Messi and his representatives.
"There is no reason to hide the fact that Barcelona's wage bill is the highest in Europe but I like to look to the future and today I was with [technical director Ramon] Planes, [head coach Ronald] Koeman and [chief executive Oscar] Grau, and I congratulated them on the courage to bet on young players, not many have that much courage.
"We are top of the rankings in terms of salary expenditure, it is around 70 per cent of the total budget of the club and that is a lot, but we are working on it."
Barcelona plan no January movement for new players

Tusquets is heading up a temporary board convened following the resignation of Bartomeu last week and he expects elections to choose a permanent predecessor to take place before the year is out.
"We set up a work group that will liaise with the health authorities to ensure the full safety of our members while also ensuring the highest possible turnout," he said.
"We will deploy all logistic and human resources to ensure it is well organised, always respecting the club statutes. We could promote postal voting too."
Barça are winless in four games in LaLiga but Tusquets made it clear they are not planning for significant reinforcements when the January transfer window opens.
He said: "I feel we should only make a move if a player can come at zero cost. Or if a player is sold in the transfer window, then we could buy.
"But all these decisions can be reversed by the next presidency. If the new board wants to go back on everything we decided, then they are free to do so."