Reguilón: "They've made golf holes for Bale at the training ground"
The new Tottenham player spoke to late night radio show 'El Larguero' looking back at his exit from Real Madrid and his new life in the Premier League.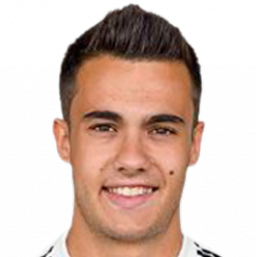 Ramos contract renewal: "Of course I'd renew the deal, he should get two more years and I hope he gets to retire at Real Madrid. I still feel the likes of Sergio or Modric have still plenty to offer on the pitch".
Adaptation at Tottenham: "It gets dark at 5pm and despite it being a different league, I tend to adapt well to new situations. Wherever I have to perform, I'll do so, whether that be in Spain or anywhere else. I get on very well with my new team mates and Son and Hojbjerg are good guys".
Mourinho: "Very good, great, I like this type of intense head coach. As is the case with all managers, he gets annoyed when we don't win but he's really close to the players".
Bale: "He's very happy and I seem in a different light. The language and communication are everything to him. His Spanish is good, well, it's like my English. He seems happier with the habits here. What did surprise me is that they've created golf holes for him at the training centre. They are only short holes but I couldn't believe it. He didn't do badly at Real Madrid and I've no idea if he'll go back".
A return to Madrid: "Madrid  is home, where I grew up, a place that has given me everything. One never knows what possibilities await in the future".
Zidane: "I didn't really speak with him, it was more with representatives from the club. I knew how the valued my work but I had to make the decision. Time will tell if it works out and I didn't feel that the time was right for me to ask for explanations. At my age, it's important to be playing and to keep being competitive".
Spain national team: "I hope the call comes again as the last time I played for spain was hugely motivating".
Learning English: "They speak in a closed style but I do have classes twice a week. I have a reasonable base but mix up some words. I do understand Mourinho however".