Arsenal: Aubameyang lauds Elneny form
The Arsenal star praised Mohamed Elneny's extraordinary effort against Manchester United, saying the Egyptian has benefited a lot from his time out on loan.
Arsenal's talisman Pierre-Emerick Aubameyang has expressed his admiration for Mohamed Elneny's current form, especially the great performance he delivered during the Gunners' victory over Manchester United last week.
Aubameyang praises Elneny's "fantastic performance" against Manchester United
The Egyptian midfielder was seen enthusiastically chasing the ball in the 91st minute of the encounter, putting in immense effort to hinder the Red Devils' attacking build-up at the end of the game to help his team secure the three points.
"It was also a fantastic performance in midfield from Mo," Aubameyang said. "I think his loan spell was good for him - to go out and get some more experience. He came back with that experience and that's really important too. How he's been playing since he came back is just unbelievable."
"His sprint at the end of the game… I don't know how he did that! That is the energy he has, that's what we want as a team and everyone here really wants to play that way. We want to give everything, in every minute and that's exactly what Mo is doing." He added.
Elneny a great character on and off the pitch, says Aubameyang
Aubameyang also talked about the good relationship he has with Elneny outside the pitch, pointing out that the Egyptian always creates a positive atmosphere. "He's a funny guy Mo, and I think we are similar people," he said. "We are both always smiling and being positive, so when we get together it's always funny - we laugh a lot. It's really, really nice to be around him."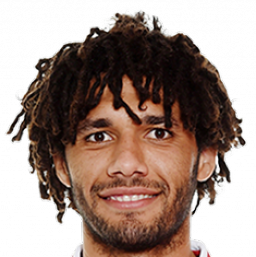 Elneny spent last season on loan at Turkish side Besiktas before returning to Emirates in such great form.