Munir's future is up in the air after CAS reject Morocco appeal
CAS rejected the Moroccan Football Federation appeal and upheld FIFA's decision to deprive the player of playing for the Moroccan national team.
The Court of Arbitration for Sport (CAS) dismissed the appeal submitted by the Moroccan Football federation and Munir Haddadi against FIFA's decision of the ineligibility of the player to play for Morocco.
CAS announced the rejection of the appeal requesting switching Munir Haddadi's national team from Spain to Morocco after the player expressed his desire to play fr the Moroccan national team as FIFA recently eased its eligibility rules.
CAS confirmed FIFA' challenged decision 
The court released a statement to confirm the challenged decision and declare the dismissal of the appeal. The Appellants had filed an appeal at the CAS seeking to have the challenged decision overturned so that Munir El Haddadi could play for Morocco.
The CAS procedure was conducted on an expedited basis at the parties' request so that the final decision could be rendered before Morocco's next matches in the 2021 African Cup of Nations. A hearing was held on 4 November 2020 by video conference" the statement mentioned.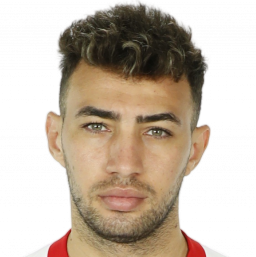 The statement also explained that due to the urgency of the matter, the panel of arbitrators issued the decision without its grounds that will be an issue later in due course.
Two years ago, FIFA's rules bound Munir to Spain because he had played a single competitive game for the senior side. As a 19-year-old Barcelona player in 2014, he was a late substitute in a European Championship qualifying game, however, Moroccan Football Federation renewed their request of switching the player's nationality after the amendments FIFA approved later in terms of the rules of players changing their national team.