US Election 2020: what could happen if Donald Trump goes to Supreme court?
President Trump and his team are filing challenges to the vote count across the US in an attempt to change the outcome to his favor at the Supreme Court.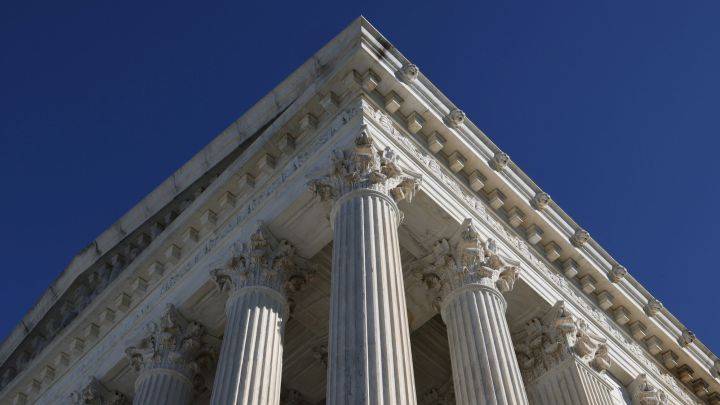 Legal teams have descended on a number of states where the votes are still being counted. Some have been seen as frivolous and dismissed outright others are working their way through the system. The cases fate will rely on evidence of any wrongdoing.
Donald Trump has telegraphed for months before Election Day that he would challenge the outcome in the courts and that the Supreme Court would decide the outcome. In a post-election night speech after claiming victory prematurely without having reached the necessary 270 electoral votes he said that he was going to send in legal teams to stop the vote counting. At the time his early leads from in-person votes, which in many states are tabulated first, were beginning to dwindle as states began to tally the absentee and early ballots.
Trump makes his intentions known
Trump seems to think that he will be successful if any of his cases get before the Supreme Court now that there is a solid 6-3 conservative majority after his most recent appointment Amy Coney Barrett. However, by promoting his appointments as "his judges" and making very visible displays of the swearing in ceremonies they may find themselves in a difficult position on whether or not they will be biased in their decision.
In addition, Trump may be counting on the large number of conservative judges that have been confirmed to the bench during his four years in office being a friendly audience to his claims. Senate Republicans have pushed through 217 federal judges in addition to the three Justices to the highest court. During the campaign Joe Biden was accused of planning to pack the Supreme Court but there has been a concerted effort to stack the courts.
It is because of this that Trump and his allies feel that there is a chance that they can get favorable rulings in their legal battle. Although Trump thinks that he can take his case straight to the Supreme Court, it would be the final stop and there is a long road there.
What is Trump challenging?
Donald Trump has sent his lawyers to at least five states so far to protest the vote count. The main drive of his complaints has been in states that accepted absentee votes after Election Day but that were postmarked on or prior to 3 November.
Extended absentee ballot deadlines
In a case involving Wisconsin, where the election officials wanted to extend the deadline for receiving mail-in ballots, the Supreme Court decided that votes arriving after Election Day couldn't be counted. But in a similar case involving Pennsylvania the Justices decided not to make a decision but three Justices left the door open for a later challenge. In yet another the court let a lower court decision stand for North Carolina allowing the extension but the cases depended on different challenges and accordance with state law.
The same three Justices Clarence Thomas, Samuel Alito and Neil Gorsuch said that they would have been open to blocking the extension. In order for a case to go before the court Trump will need four Justices to let the case to be heard. At this time, it isn't clear if the other three conservative Justices would want to let the court be politicized by an election case.
"Meaningful access" to the vote count
Another line of attack is if Trump campaign officials were given "meaningful access" to ballot counting in Michigan and Pennsylvania. It is believed the campaign wants to get unfettered access to the ballots to be able to target specific ballots to challenge. However, the campaign has failed to give evidence of how their access was impeded. This lack of evidence has been an overarching theme of many of the lawsuits.
Justin Levitt, a professor at Loyola Law School in Los Angeles.
"A lawsuit without provable facts showing a statutory or constitutional violation is just a tweet with a filing fee,"
Technology to speed up the count
In Nevada the state's Supreme Court rejected an effort by the Republicans to block the use of machines to check signatures on mail-in ballots to expedite the process. Again, the ruling noted that the "allegations lacked evidentiary support."
Vote recounts
Wisconsin, Michigan and Georgia are already expecting recounts and Bill Stepien has already threaten lawyers. However, at least in Wisconsin the former Governor Scott Walker has tried to water down expectations that a recount will make much of a difference because of the margin of victory. According to FiveThirtyEight recounts rarely reverse election results.
In the end it will depend if the cases can pass muster in the state courts and so far, the Trump lawyers aren't having much success. The situation that would be most dreaded would be another decision like Bush v. Gore but it would have to apply to all the states in the same situation. Otherwise, it will just be case after case and getting all of them to the Supreme Court won't be likely.