Pogba, an alternative to Real Madrid's Camavinga plans
The Manchester United midfielder has decided to look into his chances of joining Real Madrid in 2021; his transfer fee will have dropped while Camavinga's value is rising.
When considering the circumstances, United's precarious situation (15th in the Premier League table) and that after this season he will only have one year to run on his contract means that Pogba's value is only going to depreciate. "There is an agreement to release him for 60 million euros in 2021," report Calciomercato. In contrast, Eduardo Camavinga's value is rising fast with several of Europe's top clubs scrambling to sign him (PSG and Juventus in particular, along with Madrid). Pogba, at 27, still has the best years of his career ahead of him while Camavinga, 17, is still a relatively unknown quantity. Taking all of that into consideration - plus the fact that Zidane clearly would prefer to have Pogba, a player he has petitioned the club to sign since 2016, it is possible that Pogba could make Madrid rethink their plans to sign Camavinga.
During the past few years, Madrid's policy has been to sign promising young players. But that is only relative. On the one hand, there is a factor in Pogba's favour which Florentino usually has in mind when it comes to new signings - the economic benefits the operation can bring Madrid. While Pogba would hope that Madrid might match the 15 million euro salary he currently earns at United, he is one of the few players in the current market who could be considered a publicity icon in Asia and the United States. If he were to earn 15 million after tax, Pogba would be paying for at least half of his own salary because Madrid would own 50% of his image rights.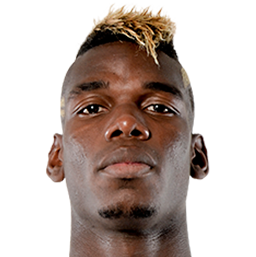 Pogba, a publicity gold mine