Pogba, an alternative to Real Madrid's Camavinga plans
The Manchester United midfielder has decided to look into his chances of joining Real Madrid in 2021; his transfer fee will have dropped while Camavinga's value is rising.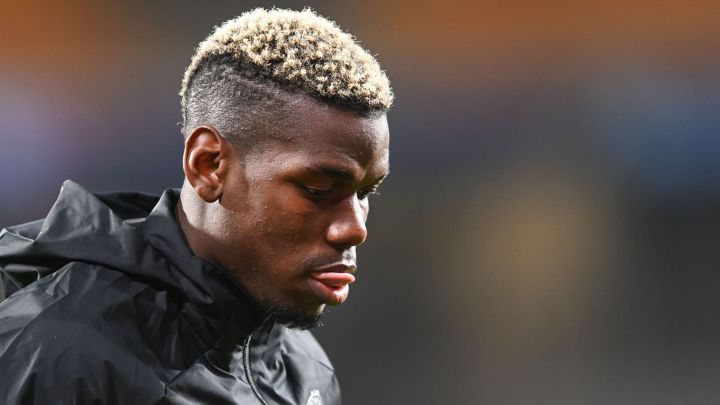 Few things change as quickly and dramatically as the transfer market. Many operations seem to be heading in one direction then suddenly, shift the opposite way. In Real Madrid's case, it happened recently with Ajax midfielder Donny van de Beeck - the contracts were drawn up and ready to be signed… then the player ended up joining United. That's why the club needs to keep an eye on Paul Pogba's situation. Even though Madrid's plans to bring Pogba to the Bernabéu have gone off the boil in recent years, the player, who is represented by Mino Raiola, hasn't lost hope of a move to the Spanish capital. He recently said a move to Real Madrid would be "a dream" .
When considering the circumstances, United's precarious situation (15th in the Premier League table) and that after this season he will only have one year to run on his contract means that Pogba's value is only going to depreciate. "There is an agreement to release him for 60 million euros in 2021," report Calciomercato. In contrast, Eduardo Camavinga's value is rising fast with several of Europe's top clubs scrambling to sign him (PSG and Juventus in particular, along with Madrid). Pogba, at 27, still has the best years of his career ahead of him while Camavinga, 17, is still a relatively unknown quantity. Taking all of that into consideration - plus the fact that Zidane clearly would prefer to have Pogba, a player he has petitioned the club to sign since 2016, it is possible that Pogba could make Madrid rethink their plans to sign Camavinga.
During the past few years, Madrid's policy has been to sign promising young players. But that is only relative. On the one hand, there is a factor in Pogba's favour which Florentino usually has in mind when it comes to new signings - the economic benefits the operation can bring Madrid. While Pogba would hope that Madrid might match the 15 million euro salary he currently earns at United, he is one of the few players in the current market who could be considered a publicity icon in Asia and the United States. If he were to earn 15 million after tax, Pogba would be paying for at least half of his own salary because Madrid would own 50% of his image rights.
Pogba, a publicity gold mine
According to last year's ranking by Forbes, Pogba is the fourth player who earns most money from advertising in the world after Cristiano, Messi and Neymar. And by a long way. The top earner is Messi (€127M gross, 92M salary and 35M from publicity). He is followed by Cristiano (58M + 40M) then Neymar (67M + 27M). Last year was the first time that the ranking was topped by footballers. Also in the list were boxer Canelo Álvarez (85 million in total), Roger Federer (84M), and American Football players Rodgers and Wilson (both on 80M) and stars from the NBA LeBron (80M), Curry (72M) and Kevin Durant (39M). The next footballer in the list is down in 44th position - Pogba!
In 2019, Pogba earned 33 million euros - four million of that came from advertising and sponsorship deals. However, when Madrid were studying signing him a few years ago, they estimated that he would earn double that figure from sponsorship. He and Mbappé are the figureheads of France's World Cup-winning team who, in 2016, signed a 10-year contract with Adidas worth 40 million euros. He has not committed to any other brand, and only takes part in advertising deals on a sporadic basis. And that fits in perfectly with Florentino Pérez's startegy…