Zidane's risky rotation policy
Zinedine Zidane's risky line-ups have led to three defeats in 22 days for Real Madrid. Cádiz, Shakhtar Donetsk and Valencia have all defeated Los Blancos.
Zinedine Zidane's risky lineups have led to three defeats in 22 days for Real Madrid. Home defeats in LaLiga against Cádiz, and in the Champions League against Shakhtar Donetsk were followed by a 4-1 defeat to Valencia on Sunday night before the start of the international break.
Wins for Barcelona, Atlético Madrid, Villarreal and Real Sociedad meant Madrid had to get a result at Mestalla against a weakened Valencia team. Due to testing positive for coronavirus, Zidane travelled without Hazard and Casemiro in his matchday squad. He also kept Ferland Mendy and Toni Kroos out of the side, for rotational purposes. Into their place came Marcelo and Isco, who did not start together since the disaster against Cádiz at the Alfredo Di Stéfano.
There are those who might think that the rotations may have happened due to the situation with Hazard and Casemiro, but there are indications that Zidane had already planned his starting eleven. "There is an image from last Thursday's training session in which Zidane plans a training side with Marcelo, Isco and Vinicius", Antonio Romero said on Carrusel Deportivo.
Marcelo gave away 23 passes against Valencia, the most of any Madrid player and every time he starts for Los Blancos, questions are raised. Isco is at a very low point, making just one ball recovery, while Modric (35) stole nine. Zidane kept Isco on until the 83rd minute, when he was replaced by another man who hasn't hit form for Madrid yet, Luka Jovic.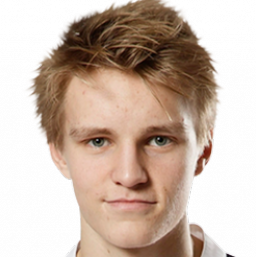 Zidane did not show any emotion in the defeat to Valencia either. He did not make any changes until his side was losing 4-1, bringing in Odegaard, who had been out for a month and a half, and Rodrygo, who scored the winner against Inter in midweek.
Cádiz the warning sign
Newly-promoted Cádiz's 1-0 win over Madrid was a warning sign for Zidane. Head coach Álvaro Cervera targeted Marcelo, and Salvi constantly attacked the veteran left-back time and time again. Once again, a defensive error from Marcelo was the difference in October, with the Andalusian side recording a historic win. Zizou replaced Isco, Ramos, Lucas and Modric at half-time. "When I make changes, it is not to blame two or three ... Everything went wrong," was Zidane's response to the question of whether he was wrong.
There was more to come following the Cádiz result. Perhaps influenced by the news that arrived from Ukraine of a Shakhtar Donetsk side devastated by covid-19. The result was a starting eleven with Marcelo, despite the poor performance in the defeat to Cádiz, and Mendy moved to the opposite flank. Militao replaced Ramos and was given a horrid time by compatriot Dentinho. Jovic made a surprise start up front, but again failed to muster anything of note and Zidane took Benzema off the bench. Inspired by the Frenchman, Madrid scored two second half goals, but it wasn't enough and Shakhtar ran out 3-2 winners.
When LaLiga returns to action after the international break, Jovic could feature again and may even start against Villarreal. Karim Benzema was taken off at Mestalla on Sunday night with an adductor injury.
Zidane took responsibility leaving Mestalla. "It is my fault".