Mamelodi Sundowns owner to run for CAF presidency
South African Football Association (SAFA) confirmed that Patrice Motsepe will be running for the CAF presidency with support from several African football federations.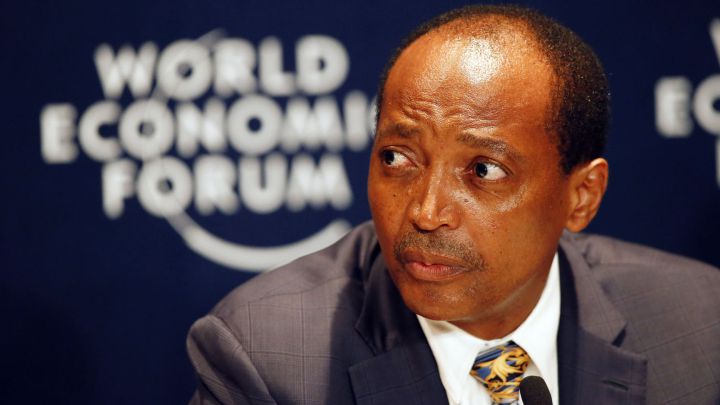 SAFA president Danny Jordaan announced in a press conference that was attended by South African Sports minister Nathi Mthethwa that Mamelodi Sundowns owner Patrice Motsepe will be a candidate for the Confederation of African Football (CAF) presidency.
Jordan said that Motsepe is very well-suited for the job of leading CAF as he has great abilities in managing the business side of the job and is capable of helping African Football increase profits.
"The SAFA national executive committee approved on a robin-round basis by an overwhelming majority the decision that we must support the candidature of Patrice Motsepe for the position of the president of CAF," Jordaan told reporters on Monday. "CAF must improve its global standing. He is the most appropriate person for the leadership of CAF".
Motsepe is the third candidate running for CAF presidency
If elected, South African 🇿🇦 mining billionaire Patrice Motsepe would become the first Anglophone CAF President. Africa's football governing body has been ruled by leaders from the following countries:

Egypt 🇪🇬 - 2
Sudan 🇸🇩 - 1
Ethiopia 🇪🇹 - 1
Cameroon 🇨🇲 - 1
Madagascar 🇲🇬 - 1 pic.twitter.com/bpYI0Yhlgd

— Usher Komugisha (@UsherKomugisha) November 9, 2020
The 58-year-old businessman has become the third candidate for the position, after the current CAF president Ahmad Ahmad who has earlier announced running for a second term and Jacques Anouma who was nominated by the Ivorian Football Federation, with the last day for declaring candidacy set to be next Thursday.
Motsepe is the owner of the South African major club Mamelodi Sundown and has invested millions of dollars since he became in charge so that the club can fight for domestic and African competitions with Sundowns managed to win the African champions league title in 2016.