The players who disappointed in the 2020 MLS regular season
Every year the Major League Soccer clubs are signing important players to improve the quality of the league, but some of these players don't perform as expected.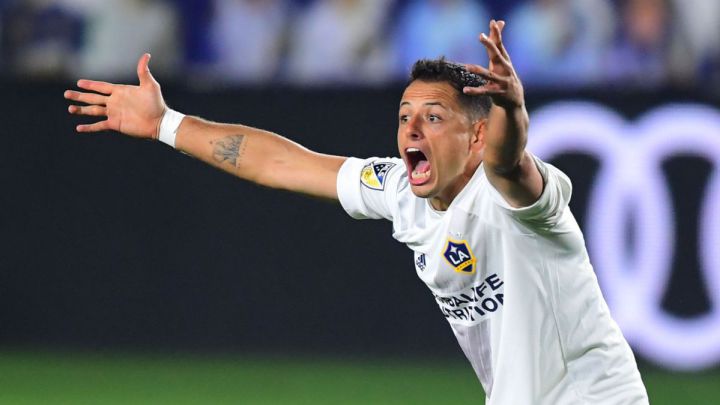 The 2020 Major League Soccer regular season concluded on Sunday with 'Decision Day' that gave many clubs the last opportunity to make it to the playoffs. While 14 teams made it to the first round, eight were left out of the race for the MLS Cup title.
Each of those eight clubs made 'big name' signings prior to the beginning of the 25th MLS season and where they were expected to help the team achieve the main goal that is qualify to the play-offs. But the following players failed to make an impact in their respective teams.
Chicharito
Javier Hernández was brought in to Los Angeles Galaxy to score goals and help the team repeat what they did last year, qualify to the play-offs. Unfortunately, two injuries and the postponement for months of the league due to the coronavirus pandemic didn't help Chicharito adapt to the league and to his new team mates. In 12 appearances he scored 2 goals and played a total of 758 minutes coming off the bench in the majority of the games.
Lucas Cavallini
Expectations were high for the Canadian born after Vancouver reportedly paid a multi-million dollar transfer fee for the player prior to the beginning of the 2020 MLS season. Even though he scored six goals in 18 appearances Vancouver Whitecaps failed to make it to the play-offs.
Jurgen Damm
Former Tigres UANL player signed with Atlanta United on 1 July and joined the team for the MLS is Back tournament. The 28-year-old made 14 appearances with no goals and four assists. The club was expecting a better performance from him to help them make it to the play-offs, but his impact was little and Atlanta ended in 12th place of the Eastern Conference.
Giuseppe Rossi
After starting his career at Manchester United, the American-born forward achieved major success with Villarreal in Spain and Italian side Fiorentina. He arrived at Real Salt Lake this season, but he rarely made it in the starting XI. Rossi scored one goal in seven appearances this season.