Achraf early season Inter report: "room for improvement"
The Moroccan international has come in for come criticism for his lack of attacking thrust with his Champions League error also being singled out.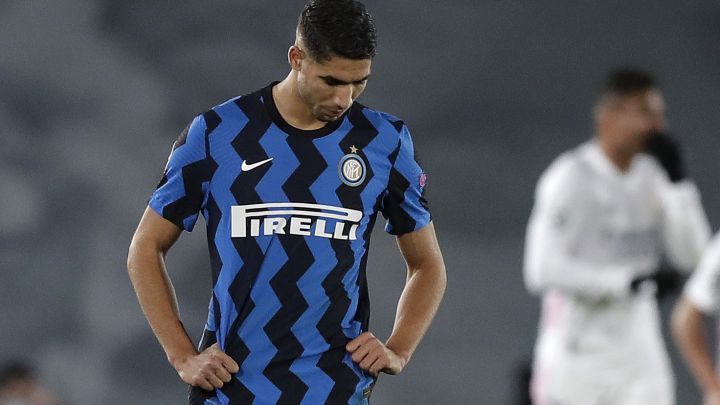 Achraf Hakimi is struggling to find his best form at Serie A side Inter with the player being shunted to the substitutes bench for the league game against Atalanta last weekend. His miss in the recent game against Parma and error in the midweek Champions League game against Real Madrid at Valdebebas which allowed Benzema to find the net has raised a series of criticism from Italian outlets.
Achraf is still only 22-years-old and in the words of Inter boss Antonio Conte, he is still 'developing his game' and still very much part of the club's future after securing his signature this summer and there remains a certain degree on the player after the investment. A pressure that was absent at Dortmund where he was one of several loanees at the Bundesliga outfit.
Italian sports media claim that Achraf "need to improve" in many areas of his game, especially in defensive duties. Inter signed the player for his many forward forays on the flank and despite a promising start in the black and blue shirt, recent performances have been disappointing with the club hoping to see a return to form ahead of the packed schedule for the Milan giants between now and the end of the calender year.