$1,200 stimulus check: deadline to file claim with IRS if missing
For Americans who haven't received a coronavirus stimulus check from the IRS the deadline to register for the one-time payment is fast approaching.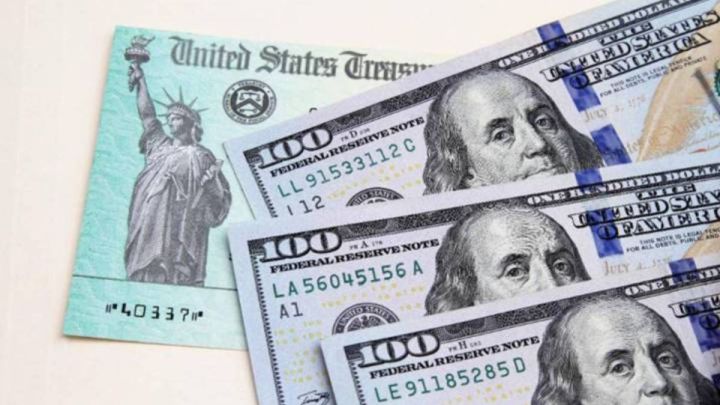 There are individuals around the US who have yet to receive their Economic Impact Payment or EIP, also known as the coronavirus stimulus check. The IRS is currently trying to locate these individuals so that everyone who is eligible for this one-time payment can receive it. The cut-off date is 21 November to register with the IRS to receive a payment.
After the CARES Bill was signed into law in March the IRS began sending out $1,200 checks for individuals, with an additional $500 for any dependents under the age of 17. Those who file annual income tax statements should have received theirs automatically but anyone who does not file with the IRS may not have been included.
The Government Accountability Office estimates that there are around 8.7 million individuals who have yet to receive an Economic Impact Payment from the IRS.
Who may have been over looked and still qualify for this payment?
People that didn't file an income tax statement in 2018 and 2019
People who don't normally file income taxes may still be eligible for a payment. Those with an income below $12,200 ($24,400 for married couples)
People who get veterans or railroad retirement, Social Security Income (SSI) or Social Security benefits.
Homeless or transient individuals & families
These individuals can get instructions on how to get their payment by using the IRS's non-filers tool.
The IRS needs your help to locate these people
If you know someone in these groups it could make a real difference for them and the IRS is trying to get the word out. So, if you know anyone who might qualify for a payment reach out and let them know.
People who receive their income from government payments from different programs might not have to file income tax returns but they are still eligible for the coronavirus stimulus check. They will need to contact the IRS and use the non-filer tool to get their EIP payment.
Adults with low-income who don't usually file tax returns because they are under the minimum for filing. If the people in this group have moved recently and haven't filed the IRS will have difficulty locating them to make sure they receive a payment. They will need to contact the IRS and use the non-filer tool to get their EIP payment.
College students who aren't claimed as dependents may be among those who qualify for the relief funds. If they are supporting themselves financially these funds could be crucial. They will need to contact the IRS and use the non-filer tool to get their EIP payment.
People who are homeless or transient even though they haven't paid taxes or filed an income return still qualify for the stimulus check. The deadline to enter a claim for payment is 21 November, 2020.
To sign up, people need:
Their name plus a mailing address and an email address. (People can ask a friend, family member, or shelter to use their address.)
Date of birth and valid Social Security number (SSN)
Bank account information, if any
Identity Protection PIN, if they've gotten one from the IRS
License or state ID, if any
Name, SSN, and relationship for each qualifying child
What do individuals need to do to register?
To submit a claim for the Economic Impact Payment you must check with the IRS to see if you are eligible. You can do this by going to the IRS non-filer tool.
Those eligible who submit their bank account information will receive a direct deposit by the end of the year. If the person can only provide an address, the IRS will send a check in the mail but this will take longer.
You can track your stimulus check in the mail by using the U.S. Postal Service's Informed Delivery tool.
If eligible individuals fail to meet the 21 November deadline, they will have to file a federal income tax return in 2021 in order to claim their EIP.
All individuals should be aware of scams to claim these funds, the FTC provides a list of 4 things you can do to avoid coronavirus relief payment scam.
Don't respond to calls, texts, or emails about money from the government—or anyone asking for your personal or bank account information. Government agencies like the IRS will not call, text, or email you about your relief payment.
Don't pay anyone to get your relief payment. There are no fees to get your money.
Don't respond to anyone who says your payment was too high, and tells you to repay the money by sending cash, a gift card, or a money transfer. That's always a scam
Never click on links in emails, texts, or on social media about your relief payment. Always start at irs.gov/coronavirus to check your eligibility, payment status, enter direct deposit information, or find out what to do to get your payment.