Konrad de la Fuente could take Ansu Fati's place at Barcelona
After it was confirmed that Ansu Fati underwent surgery and will take four months to recover, the American player could take his place in the meantime.
On 9 November it was confirmed that Barcelona forward Ansu Fati underwent a successful knee surgery to repair a meniscus tear but the bad news is that he will be out for four months. The 18-year-old 'Wonder boy' suffered the injury in Barcelona's 5-2 win against Real Betis last Saturday.
New opportunity for Konrad de la Fuente
Fati became a key player for Ronald Koeman, starting XI so far this season, scoring 5 goals in 10 appearances in all competitions and before the transfer window opens in January he needs to find a replacement at home. That is why the United States striker, who already made his debut in a preseason match with FC Barcelona, could be the best option for the next games.
According to Mundo Deportivo, Koeman is pleased with the work and patience Konrad de la Fuente has shown since being promoted to the first team this season. The Dutch coach likes him on the left wing, the position Fati has been playing until suffering the knee injury, and he could make his official debut in upcoming games.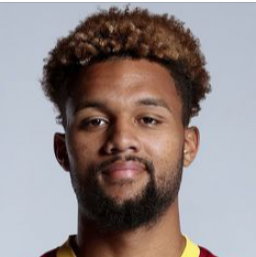 First call to the USMNT
Currently de la Fuente is training with the United States men's national team and he could make his debut against Wales on 12 November. On Monday coach Gregg Berhalter spoke highly of the Barcelona striker during the press conference.
"We have a connection with the Barcelona first team coaching staff and one thing they're amazed at is what he gives them on the field – his verticality – he's able to stretch the opponent and always make them move backwards. When you can do that now, you can create space between the lines," said USMNT coach Berhlater.
"He's relentless with his running behind the backline and it's something he's really worked on. He's a guy that we're really excited to work with, excited to get in camp and add that element to our game as well."