Real Madrid still count on Gareth Bale
Real Madrid still consider Gareth Bale an important asset and have not ruled out the possibility of the Welshman returning to play for the club.
Real Madrid still have the possibility of selling Gareth Bale next summer. The Welsh forward has made a good start to life at Jose Mourinho's Tottenham Hotspur since joining on loan in the last transfer window. Having paid half of his salary (€15 million gross out of a total of €30 million) for former Madrid boss Mourinho to enjoy, is considered a medium-term investment for Florentino Pérez's club. If he ends up succeeding in England, there could be a potential deal and much needed revenue for Madrid to look forward to next summer.
Madrid are currently in the process of restructuring the club's wage bill with the aim of making room for future stars to come to the Spanish capital. Future stars that the club are interested in investing in are the highly-rated trio of Mbappé, Camavinga and Haaland. James Rodriguez's move to Everton has provided some financial relief too. Figures from the latest official accounts show a wage bill of €283 million for the first team squad. With James' departure, it has been lowered by €18 million. Bale's potential departure would see Madrid save in the region of €30 million. There is therefore hope that he performs well in a bid to prevent any devalue in price.
The most attractive scenario for Madrid would be for the Welshman to explode in the Premier League for Spurs this season in order to generate offers for him in the summer. Transfermarkt currently values the 31-year-old at €25 million. There is another possibility - which is considered more feasible - and would see Bale stay at Tottenham for another year on loan. In that case, it would be necessary to discuss whether the north London club would pay the entire salary. The third option would see Bale return to the Santiago Bernabéu. This is a situation that, according to information revealed to AS from Bale's entourage, should not yet be ruled out entirely, even more so in a scenario in which Zinedine Zidane was no longer in charge of Los Blancos.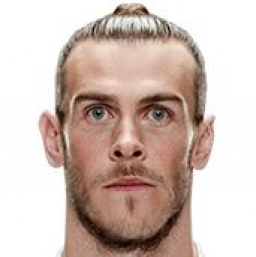 Regadless of what happens this season, Gareth Bale is still a Real Madrid player and will be until June 30, 2022. In the Premier League, he is being treated as a real star, private sponsors continue to bet on him and Madrid consider that, in the current crisis, club assets cannot be wasted. So far, Bale has played six times under Mourinho, three in the Premier League and three in the Europa League, scoring one goal and providing one assist along the way.