Six players make their debut with USMNT
After 285 days, the United States men's national team returned to action amid the coronavirus pandemic with a scoreless draw in Swansea against Wales.
There was a lot of excitement around the United States men's national team with some squad members signing for big clubs in Europe prior to the beginning of the 2020/21 season. Sergiño Dest completed his move to FC Barcelona, Weston McKennie joined Juventus, Christian Pulisic was given the No 10 jersey with Chelsea and Gio Reyna has become a key player for Borussia Dortmund this year.
For the first friendly game in 285 days, head coach Gregg Berhalter called 10 young players who had never made an international appearance ahead of the 2022 World Cup qualifiers in the CONCACAF region. These are the new faces of the USMNT and six of them made their debut in the scoreless draw against Wales.
Gio Reyna
At 17 years old he has become an important player for Lucien Favre with Borussia Dortmund and seven Bundesliga appearances he has scored one goal and provided four assists. He also became the youngest American to start in a Champions League game and is the son of former US international Claudio Reyna.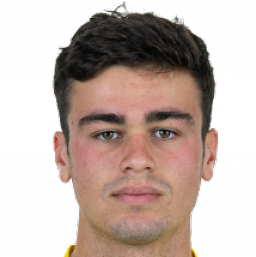 Reyna made his debut with the USMNT wearing the No 7 jersey and playing a total of 79 minutes when he was replaced by Tim Weah. During his time on the pitch he started out on the right wing but was always cutting inside looking to start moves.
Yunus Musah
The Valencia midfielder was very active and dynamic in the scoreless draw. Musah was making his first appearance with the USMNT and had a couple of good combinations with Sergiño Dest down the right channel.
Konrad de la Fuente
The Barcelona forward had a hard time controlling the ball but did a good job in pressuring and tracking back when Wales had the ball. He had one of the clearest opportunities of the game before the break but his shot went over the bar. He was replaced by Ulysses Llanez in the 71 minute.
The rest of the players that came in to make their debut with the USMNT were: Johnny Cardoso, Nicholas Gioachinni and Owen Otawosie. The United States will travel to Austria to play against Panama in their last fixture of 2020.