Rami hopes Benzema will gain France recall: "We need you!"
The defender, now playing for Boavista, spoke to 'Le Parisien' about the Real Madrid striker's absence from the national team: "It's frustrating that he's not with us".
Much has been said about Karim Benzema's continued absence from the France national team. Didier Deschamps excluded the Real Madrid striker at the end of 2015 following accusations of extortion by former team mate Mathieu Valbuena. Deschamps has remained firm on his decision and Karim has not represented his country since. A few people have spoken out in support of the striker over the past five years - Zidane received a curt reply from Deschamps after calling for Karim's return to the national team. And now, Adil Rami has given his views on the situation, admitting that it is "very frustrating" not having Benzema with France.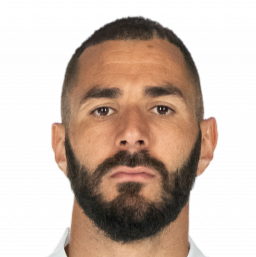 The Boavista centre-back gave an interview to Le Parisien, which was published after France's 0-2 defeat to Finland - a game in which the team's deficiencies in attack were evident. "It's very frustrating not having Benzema in the team. By saying that, I am not suggesting anything is wrong with Olivier Giroud. We also need Giroud because he is a goal scorer. But if there could be a reconciliation with the coach, it would be great to see Benzema back playing for France. For Karim it's important to take part in a major tournament. This whole episode has been so silly. If it means apologising publicly or face to face with the coach, please do it Karim. Think about Les Bleus!".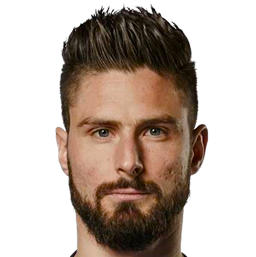 Giroud, who is now the second top goal scorer in France's history, recently spoke about the supposed feud between him and the Madrid player, which was fuelled by Benzema's comments earlier this year: "I have always been criticised for Karim Benzema's absence, the for supposed rivalry which some people always talk about. It makes me laugh. I have no resentment whatsoever. Maybe my career would have been even better had I been playing alongside Karim Benzema but we'll never know".
Difficult issue to resolve
We will see whether Rami's comments have any effect. While communication between Benzema and the coach broke down some time ago, as the player confessed in last month's episode of Universo Valdano: "All of a sudden there was a problem and I thought, 'I must go and discuss it with the national team coach'. But I never received an explanation. That made me think that the decision came from above. And that was the end of it. The good thing is that it has allowed me to rest more and beat 100% for Real Madrid. It didn't hurt to see them crowned world champions - I would have liked o have ben there but I have won the Champions League... A lot of trophies. To be honest, it hurt me more not to have been given an explanation than to have missed out on winning the World Cup".
With Real Madrid, it's been a very different story - Karim has become the team's reference in attack since Cristiano Ronaldo left to join Juventus. With France though, it is very difficult to see him adding to the 81 international appearances and 27 goals he racked up until the Valbuena case - at least while Deschamps is in charge.