Neymar claims Barcelona owe him almost 60 million euros
The Brazilian has requested that the ruling in which he was ordered to pay his former club 6.7 million euros. He is also demanding 43.6 million plus interest.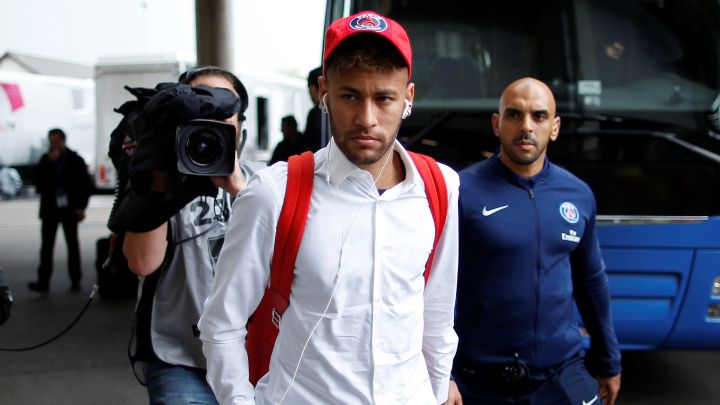 Neymar is demanding that Barcelona pay him 60 million euros - money he says the club still owes him as part of a bonus for renewing his contract, Cadena SER reports. The player's lawyers have lodged a written notice stating their intention to sue and Barça have impugned it.
The case was presented at Social Court No.15 in Barcelona and been forwarded to the chamber for social and labour matters of Cataluya's high court. Almost 60 million euros will be at stake in this new lawsuit because Neymar is also demanding that the ruling ordering him to pay Barça 6.7 million euros in costs from the outcome of a previous lawsuit back in June.
Neymar is suing Barça for 43,650,000 euros - a fee he insists was not paid to him as part of a signing-on bonus when he left the club to join PSG, paying his own buy-out fee plus interest. Barça paid just 22 million euros in the first payment and after the player's contract was terminated, they argued that they were not obliged to pay the rest. The court dismissed Neymar's initial claim and ruled in favour of Barcelona.
Barcelona did not appeal but Neymar's legal team did on 4 August - the move was contested by the club on 7 September. The judge considered that the contract renewal bonus was part of the player's salary and based on the time which Neymar was contractually bound to the club, calculated that Neymar should pay back 6.7 million.