Barcelona could have signed Mbappe for €100m in 2017 but opted for Dembele
According to former Camp Nou director Javier Bordás, Barcelona had the chance to sign Kylian Mbappé in 2017 after Neymar had left for PSG.
Kylian Mbappé has long been a target for Real Madrid but Barcelona could have beaten their eternal rivals to the emerging Monaco star's signature in 2017 when Neymar departed Camp Nou for Paris Saint-Germain in a then-world record deal, according to former Barça director Javier Bordás.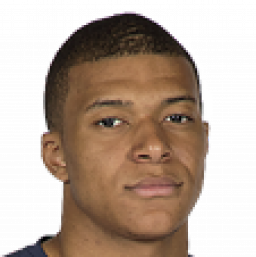 With €222m sitting in the Camp Nou coffers following PSG's activation of Neymar's release clause, Barcelona had the opportunity to sign Mbappé for less than half that fee Bordás, who was on the board between 2010 and this year, said in an interview with Catalan daily Mundo Deportivo.
"Mbappé was available for €100m" 
"When we working on signing Dembélé [agent and scout Josep María] Minguella called me to tell me Mbappé was available. I spoke to [Josep Maria] Bartomeu and he told me to look into it. I called [Mbappé's] father and he told me that he wouldn't go to Real Madrid because they already had Cristiano, Benzema and Bale there but on the other hand he would consider Barcelona because Neymar had left. The president of Monaco preferred that Mbappé move to Barcelona to avoid making PSG, a direct rival, stronger. And the deal was on the table for €100m. But Robert [former sporting director Fernández] preferred Dembélé and Pep Segura supported him. The reasoning they gave was that Mbappé played for himself and Dembélé played for the team. And as he was a winger like Ney, Robert said he preferred the idea of getting another winger instead of a goal-scorer," Bordás said.
Hindsight being 20/20, it is fair to say the careers of both players have since gone in slightly different directions. Dembélé has shown flashes of his ability at Camp Nou but his progression has been hampered by injuries and off-field issues, while Mbappé would go on to become the most coveted forward in world football and a World Cup winner with France as well as being regarded as the natural heir to Cristiano Ronaldo and Leo Messi.
Now it appears that Real Madrid have moved to the front of the queue to snap up Mbappé if he decides to leave PSG, although the fee is likely to be considerably more than the €100m Barcelona could have signed the France international for a few years ago.