NBA draft 2020: who will sign top prospect LaMelo Ball?
There is plenty of uncertainty around the 2020 NBA Draft on November 18, but LaMelo Ball is the draft's hottest prospect and we take a look at where he may end up.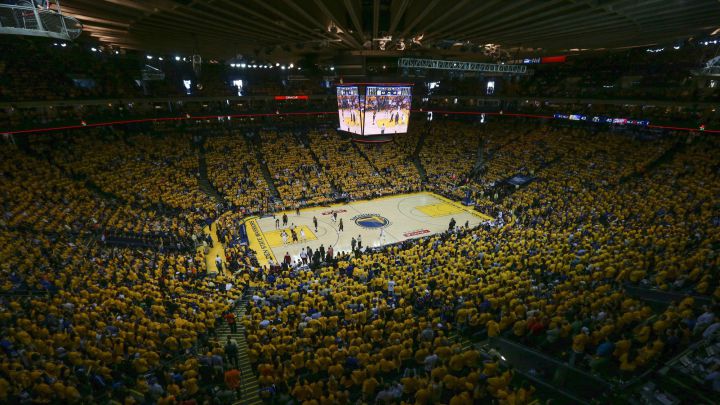 Identified from a younger age than most elite-level prospects, Ball has taken a longer route than most to the NBA in recent memory. LaMelo played up in age groups on the same teams as his brothers, Lonzo and LiAngelo. LaMelo was playing as a 13-year-old in the 17U bracket of an underage event in Las Vegas in 2015. LaMelo is set to go in the top-five in this year's NBA draft. Earlier in his young career he was more of a scoring guard whose sole purpose was to gun for turnovers on defense and launch 3s on offense alongside his brother Lonzo. However, things have changed substantially since then. LaMelo is now more of a point guard, having developed elite-level skills over the last three years.
In 2018, LaMelo went back to high school basketball, enrolling at SPIRE Institute in Ohio, where he played under former NBA guard Jermaine Jackson. After graduating from SPIRE, Ball chose to spend his next season in the NBL with the Illawarra Hawks as part of the league's Next Stars program. While there, he continued to work with Jackson, who went with him as a personal trainer. Over the last two years, Ball has grown from just under 6 foot to about 6-foot-7.

Much is uncertain about the 2020 NBA Draft on November 18, but LaMelo Ball is the draft's most famous prospect. He's a tall point guard, with a frame most comparable to Shaun Livingston. Ball has the length and ability to create steals, however, he is slight for his height and has gotten bullied on occasion. He is one of three 2020 NBA draft prospects in the mix to be chosen first overall and it would be a major surprise if he wasn't one of the first three players off the board.
ESPN's Jonathan Givony has reported that Ball is the favourite around the NBA to be the top overall pick: "Unless a surprise trade completely disrupts the top of the draft, LaMelo Ball, Anthony Edwards and James Wiseman are likely to make up the top three in some order, according to conversations with multiple team executives, scouts and agents. Most NBA front offices are operating under the assumption that Ball is going No. 1, either to the Minnesota Timberwolves or a team that trades up to select him."
Playing style
At 6-foot-7, Ball has elite size for the lead guard position. On top of that, he is a great rebounder for a guard and his elite level IQ does showcase itself at times on defense. He makes good reads and rotations when engaged and can shoot passing lanes for turnovers and transition opportunities. The 19-year-old is a pick-and-roll mastermind, even without the threat of an accurate jumper and especially loves passing with one hand, off the dribble. An excellent ball handler who uses hesitations to put defenders on skates. He uses advanced moves but always remains in control, dictating the pace of the game. Versatile too, he's quick laterally and has the size to comfortably switch onto wings.
Statistical profile
Ball had cemented himself in the top three of this class after averaging 17.0 points, 7.6 rebounds, 6.8 assists, and 1.6 steals per game for the Illawarra Hawks of the NBL Australian league last season. These stats do indicate that Ball is a triple-double machine who'll help on a level that's rather uncommon for point guards. The big concern with Ball is that, if he was incredibly inefficient in Australia's NBL, then how efficient will he be in the NBA?
Ball to the Charlotte Hornets

Some experts are saying that Minnesota will end up with LaMelo Ball. Minnesota continue to explore trade opportunities, in part because that's how this front office is wired. The first pick in the draft will be either LaMelo Ball or James Wiseman, according to many. Ball is the biggest talent, but Wiseman could end up No. 1 if the Wolves trade down with Charlotte. Ball is seen as the most talented player and likely will have the most trade value. Ball could also end up at the Charlotte Hornets - where he would definitely bring some excitement, and he has a style that would fit well alongside the likes of PJ Washington and Miles Bridges.
Doubts over move to the Wolves

LaMelo Ball is the player most pundits believe the Minnesota Timberwolves will take if they don't trade out of the top slot for other assets. At 6-foot-7, he has great size for a point guard and has the raw materials that give an enormous upside. But Ball feels like a gamble for the Wolves and his lack of scoring won't magnetize defenders away from that dynamic offensive duo so they can go to work more efficiently. With plenty of work to do on his shooting maybe he isn't for the Wolves.
Minnesota and Golden State could pass on him with the top two selections due to not being a stylistic fit for either franchise given the personnel both currently have. But that doesn't mean he's not deserving to be the No. 1 pick or that another team picking lower, shouldn't trade up to No. 1 selection to get him.