AFC Champions League: strikers expected to impress
The AFC's official website has highlighted the names of the most significant attacking players participating in the Asian Champions League east region.
With the AFC Champions League east region about to get underway in the Qatari capital Doha, the Asian Football Confederation has published an article on its official website looking at key attacking players expected to shine in the competition.
Ulsan Hyundai's Júnior Negrão:
The Brazilian striker has had an impressive campaign with his team in the South Korean league, finding the net 26 times in 27 games and securing the league's top goalscorer award. Negrão's displays this season haven't come as a surprise as the player managed to score 19 and 22 goals, respectively, in the past two seasons.
The 33-year-old is known for his ability to finish with both feet and his head, in addition to his talent for taking the right position inside the box that enables him to score.
 Beijing Guoan's Cédric Bakambu: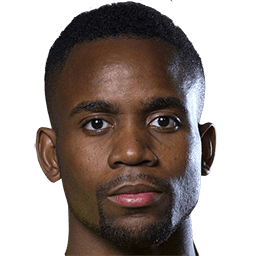 Bakambu, whose transfer to the Chinese Super League caused a stir in 2018, has excelled for Beijing Guoan, finishing the 2020 CSL season as top goalscorer. The ex-Villarreal striker is known not only for being a great finisher, but also for his ability to create goals, his pace, and his great first touch.
Suwon Samsung Bluewings' Adam Taggart:
After joining the South Korean giants ahead of the 2019 season, the Australian seems to have got along well, bagging 20 goals in his first season. Although Taggart hasn't scored as many goals during the current campaign, he has managed to find the net four times in his last five games, including a hat-trick against rivals Seoul FC to help his team avert relegation.
 Chiangrai  United's Bill Amâncio:
Bill was Chiangrai United's highest goalscorer during the 2019 campaign when the team won the Thai league title, and has picked up where he left off this season following the suspension of the campaign due to the covid-19 pandemic. His team didn't have the best start to the current campaign but they significantly improved over time with the help of their goal machine, who managed to score seven goals in only five games.
The 36-year-old striker is eager to achieve big things in the twilight years of his career, and is in need of a goal in the upcoming fixtures as he has failed to score in the first two games of the tournament.