Berhalter confirms that Sebastián Soto could make his debut with USMNT against Panama
The United States men's national team head coach Gregg Berhalter is happy with how Sebastián Soto has been training and he could get minutes against Panama.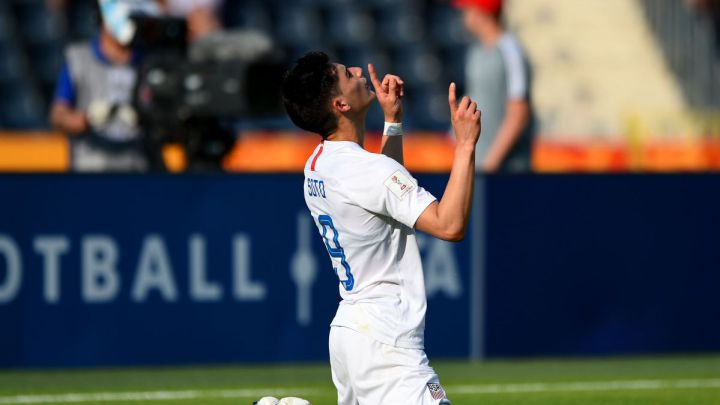 After a scoreless draw against Wales last week, the United States men's national team will end the year facing Panama before the beginning of the World Cup qualifiers. This is the second game for USMNT since the coronavirus pandemic and head coach Gregg Berhalter talked about the four players who didn't debut against Wales.
Soto is ready to make his debut
One of them is Sebastián Soto who chose to play for the United States instead of Chile and when he was included in the 24-player roster for the November camp he seemed thrilled to be a part of the USMNT.
"The level has jumped a little bit, and these are guys that are getting used to it. You see both of them have, I think they strike a ball really well. Sebastian's movement is good behind the line. Nicolas is a little bit more powerful. So I think both of them have some good attributes. And now it's about them just getting used to what we're doing, and getting to the speed of this level because it is a different speed," Berhalter said. "I hope they both get the opportunity tomorrow to show, and I think as of now we'd look to switch to a more traditional striker tomorrow, so I'm sure there will be a chance for those guys."
Berhalter wants to see some goals against Panama and today players like Soto and Gioacchini could be handed minutes. During the video conference prior to the game he said that the USMNT needs to improve the offense.
"I think there's certainly room to improve. On the defensive side I think it was really strong. But when we have one shot on goal in a game, that's not enough. So there to me there is a lot of room to improve on the offensive end. I talked before the game about stretching the defense and I didn't think we did that nearly enough. If we do play with a false 9, it's imperative that the wingers are run-behind-the-line wingers and I didn't think we got that enough," added Berhlater.