Michigan new covid-19 restrictions: curfew, meetings and home gatherings
Michigan has joined other states in reimposing a series of stricter coronavirus rules to control the ever-expanding number of infections in the state.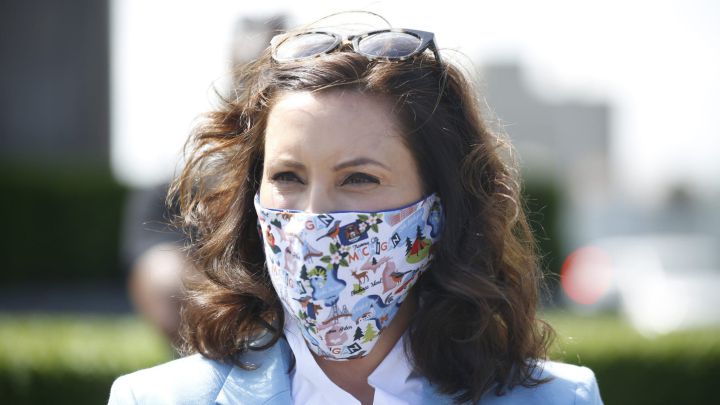 As the third wave of coronavirus surges throughout the US, the Michigan Department of Health and Human Services issued a new emergency order enacting a three-week pause. The rules are focused on indoor and other group activities to slow the rising covid-19 infection rates.
Governor Gretchen Whitmer announced the latest restrictions for Michigan on Sunday in a press conference. The new restrictions are not a blanket stay-at-home order like the one from the spring and there is no curfew order. The new rules will take effect Wednesday, 18 November to curb the rapidly growing coronavirus cases Michigan is experiencing.
The governor has been using the Michigan Public Health Code to continue statewide requirements from face masks to restrictions on businesses since October when the state's Supreme Court, along partisan lines, struck down her ability to issue executive orders under the Emergency Powers of Governor Act from 1945. She had resorted to executive orders after the state Legislature had refused to extend the state of emergency in response to the pandemic in April.
What is allowed under Michigan's new emergency order?
Residential gatherings are now limited to two households at any one time with the state strongly recommending that families choose only one other household to interact with over the next three weeks. The state also asks that its citizens follow guidelines set out by the department which includes creating a social pod of no more than 10 people.
Outdoor gatherings will be allowed but limited to 25 people and the same goes for funerals. Parks and outdoor recreation will be allowed along with outdoor dining at bars and restaurants as well as takeout and delivery.
Professional sports will continue but no spectators will be allowed and taking extreme precautions to avoid the spread of covid-19.
Individualized activities will be allowed but social distancing and face masks will be required. Retail businesses will remain open along with personal-care services such as haircuts by appointment. Individualized exercise can continue but there must be extra spacing and strict safety measures. Public transport will continue to operate.
All work that cannot be done remotely will be allowed including health workers, manufacturing and construction.
Childcare will remain open to facilitate working parents. Because there have been less outbreaks at elementary schools and middle schools K-8 education will remain in-person. That is if it can be done with strong mitigation including face mask requirements agreed to between local school and health officials.
What is not allow under Michigan's new emergency order?
High schools and universities will not be allowed to continue with in-person classes for the next three weeks but will have to be done remotely.
All indoor dining at bars and restaurants will be prohibited.
Indoor activities such as movie theaters, stadium and arenas will be closed. So too will ice skating rinks, indoor waterparks and bowling alleys. As well as casinos, Bingo halls and arcades.
Organized sports (except professional) will not be allowed, as well as group fitness classes.
Telework will be required for all work that can be done from home.
What has the response been to the restrictions?
The response from opponents in the Republican-controlled state legislature has been vocal saying that she is making decision without consulting them. Some have even called for he to be impeached.
Dr. Scott Atlas, President Trump's coronavirus advisor who is not an epidemiologist, wrote an inflammatory message on tweeter "The only way this stops is if people rise up. You get what you accept." He walked the statement back hours later saying that he meant peaceful protest. Whitmer address his inflammatory statement at the press conference as being "incredibly reckless considering everything that has happened."
It should be remembered that Michigan has seen a number of violent reactions to the measures that have been taken in the past to tackle the coronavirus spread in Michigan. In April her executive orders were met with large and vocal protests that even saw armed protesters invading the state Capitol. More recently 14 people have been charged in an alleged right-wing terrorist plot to kidnap the governor and storm the state Capitol.
States that are controlled by Democrat governors were the target of President Trump's tweets calling for citizens to "liberate" their state. After these tweets state officials say a spike in threating messages targeting Democrat leaders.