Second stimulus check: will Biden's proposal arrive before the holidays?
On Monday President-elect Joe Biden called on Congress to work together and provide "immediate relief" for the millions of Americans in need of help.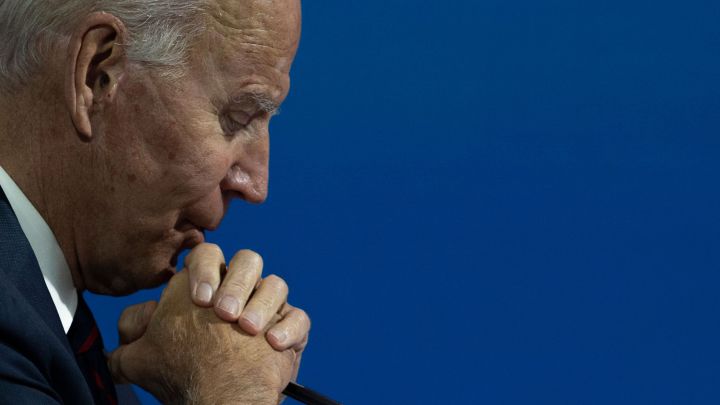 In his first speech on the economy, President-elect Joe Biden urged Congress to pass legislation for an economic relief package.
As winter sets in and case numbers climb dramatically many states are reimposing restrictions on businesses and social activities to stem the tide of infection. These measures will bring further economic hardship to many Americans still reeling from the first wave of lockdowns introduced in the spring.
Back in spring Congress acted in a bipartisan without haste to approve the CARES Act and other stimulus packages to shore up household and business finances. These programs have either expired now or will do so before the end of the year, with over 21 million Americans still out of work.
Biden's economic plan
Biden's economic plan during the campaign envisions a large stimulus package of around $3 trillion on the magnitude of the HEROS Act passed the House in May but that died in the Senate. Although he did not get into specifics, he has supported including another round of $1200 stimulus checks.
He talked of the need to help the "millions of Americans who've lost hours and wages, or have lost their jobs," and that it should be done quickly. Part of the bill passed by the House would extend Pandemic Unemployment Assistance.
Biden addressed the need to finance state and local governments which have seen their tax revenues decimated during the pandemic as people stay at home and more services are needed. The salaries of the essential and frontline workers such as law enforcement and first responders are dependent on federal help.
He also talked about providing "affordable healthcare" and providing Americans with childcare and sick leave. Something corporate leaders, who Biden had spoken to just before his speech, agreed with him.
Biden also wants to see support for small businesses and entrepreneurs "who are the backbone of our communities," and have been struggling to keep the doors open when allowed to. Part of the CARES Act in spring was the Paycheck Protection Program that gave out interest free loans to businesses to keep employees on the payrolls.

What has Congress been doing?
Simply put not much. There have been reports that Speaker Nancy Pelosi has been talking with Senate Appropriations Chair, Richard Shelby. In October, the House passed a trimmed down version of the HEROES Act to meet Republicans halfway but negotiations with the White House have not resumed since the election.
In the Senate, Majority Leader Mitch McConnell has been pushing a much smaller bill since September with a price tag around $500 billion, recycling moneys leftover from the original CARES Act. Most Republicans baulk at anything north of a trillion dollars. McConnell has also tried to pass some smaller packages piecemeal but these attempts have failed on Democrat objections over not doing a more comprehensive plan.
Biden addressed this stalemate criticizing both for the stalemate saying, "Refusal of Democrats, Republicans to cooperate with one another is not due to some mysterious force beyond our control. It's a conscious decision. It's a choice that we make. If we can decide not to cooperate, we could decide to cooperate."
Biden portends of a "dark winter" with coronavirus infections soaring in 83 percent of the counties in the US.
What is President Trump doing?
Trump has been more focused on his legal challenges to the election which have been failing time and again in the courts. His team has yet to show that any widespread voter fraud took place as he has been claiming.
Biden too wondered what the President was doing and took a dig at Trump saying, "And the idea the President is still playing golf and not doing anything about it, is beyond my comprehension. You'd at least think he'd want to go off on a positive note, but what is he doing?"
President Trump was critical of former President Obama for going to the greens during his presidency. Since Trump has been President, he has played golf 296 times compared to Obama's 333 over two terms.

Will there be any new stimulus before the holidays?
The prospect of any new stimulus before the holidays looks bleak. The impasse in Congress and without the White House's involvement there is little that can be accomplished.
The election results were not good for either side as the Republicans lost the White House and the Democrats losing seats in the House. The Senate will not be decided until the January runoff elections in Georgia but power remains in the hands of the Republicans for now, and many of them still have not formally recognized Biden's victory in the election.