New Covid-19 case confirmed among Egyptian squad
Following Salah and Al-Nenny the Egyptian football association announced that one more player of the Egyptian national team has contracted coronavirus.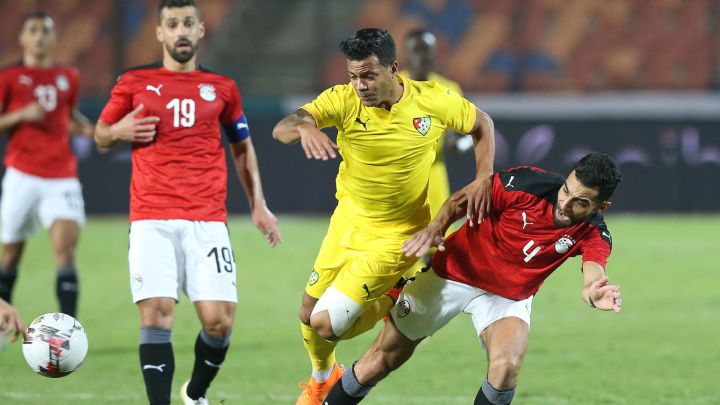 The Egyptian Football Association declared that Olympiacos striker Ahmed Hassan "Koka" has returned a positive covid-19 test result upon the arrival of the Egyptian team back at Cairo international airport after yesterday's 3-1 win in Toga.
Koka becomes the third Egyptian player to have tested positive for coronavirus over the past week after the EFA declared earlier that Premier League stars Mohamed Salah and Mohamed Al-Nenny had also tested positive for the virus and have been self-isolating since then.
Egypt took on Togo twice in a week in the AFCON qualifiers with the Egyptian team having secured 1-0 and 3-1 victories to put themselves top of the leaderboard in Group G along with Comoros.
The Egyptian association has also announced that the media coordinator and the team's masseur have also tested positive for Covid-19 upon their arrival from Togo.
Salah positive
It has also been announced that the recent tests conducted on Liverpool's star Mohamed Salah have returned positive as the Egyptian winger continues his self-isolation in the Egyptian city of Al-Gouna.
EFA noted that there is constant communication between Salah and Mohamed Fadl, who is one member of the five-member committee currently running the Egyptian Association.
Following contracting the virus Salah missed the double-header against Togo and will miss Liverpool's next crunch clash against Leicester City in the Premier League, with his participation against Atalanta in the Champions League also in doubt.
Meanwhile, the last swab conducted on Arsenal Midfielder Mohamed AlNenny following his arrival in Cairo returned positive as well, which means that the player will continue to self-isolate in his homeland.