Is Thanksgiving 2020 a national holiday?
The federal holiday continues even in 2020, but the facts of the pandemic remain and top experts suggest celebrating a little differently this year.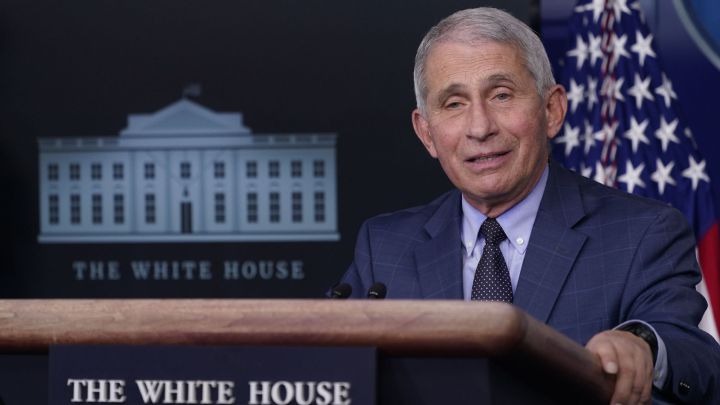 Officially, Thanksgiving next Thursday will still be a national holiday, even though 2020 tried it's hardest to get it cancelled alogther. But the fact remains that coronavirus cases continue to skyrocket in all corners of the US, so advice continues to be: don't travel, keep gatherings small and take precautions to protect yourself and others.
Opinion: "It will not be long before we can embrace one another, eat together, and let this year become a distant memory," a doctor writes. "Don't let this Thanksgiving be your last." https://t.co/JJfZeusLVR

— NPR (@NPR) November 19, 2020
Thanksgiving preceded by covid surge raises concerns for aftermath
Yesterday, just over one week out from Thanksgiving, the US passed a very grim milestone. Not only was surpassing 250,000 coronavirus-related deaths in itself a miserable fact, but it's a stark reminder of how much worse things have become in the US. At the start of the pandemic, Dr Anthony Fauci, the US' top infectious disease expert predicted that as many as 240,000 Americans could die. Now that grisly landmark has long passed, US cases are still accelerating at breakneck speed, so we're left wondering where it will stop. One thing's for certain. It would be foolish to politicise Thanksgiving this year, with so much at stake and so many lives already claimed.
The CDC website recommends that Americans don't travel for Thanksgiving this year. However this is a recommendation rather than an obligation, allowing people to make an informed decision. As such their site offers some key considerations for folks to think about before making the decision whether to travel or gather with people this holiday. You can also check the hospital status in your area to find out if the system is already struggling where you are, should you get sick.
If you do travel this Thanksgiving, CDC recommends these steps to minimise risk:
Wear a mask
Wear the mask over your nose and mouth and secure it under your chin. Make sure the mask fits snugly against the sides of your face.
Stay at least 6 feet away from others who do not live with you
Remember that people without symptoms may be able to spread covid-19 or flu.
Wash your hands
Wash hands often with soap and water for at least 20 seconds.
Keep hand sanitizer with you and use it when you are unable to wash your hands.
Use hand sanitizer with at least 60% alcohol.
Has Thanksgiving always been a national holiday?
The tradition of celebrating this day in late November goes all the way back to colonies in Massachusetts Bay and Plymouth, according to History.com. The occasion was a feast, rooted in the popularity of "Lecture Day", a holiday that was centred around a midweek church sermon. One of the most famous Thanksgiving happenings was in 1621, when the then-governor of Plymouth, William Bradford, invited local Native Americans to join the Pilgrims in celebrating the bountiful harvest for a three day long bonanza.
In the 17th century, Thanksgiving became a yearly tradition throughout New England. It was George Washington who in 1789 first declared Thanksgiving a holiday. He set the date as 26 November, also a Thursday, as a day of national thanksgiving for the US Constitution. Then decades later, in 1863, Abraham Lincoln declared it was the modern national holiday we now enjoy – fixing the date for the last Thursday of November.
On 26 November 1941, Franklin D Roosevelt signed a bill officially establishing the fourth Thursday in November as Thanksgiving Day, and therefore the first Thanksgiving national holiday.
No matter how you spend it this year;
Happy Thanksgiving!