CAMAVINGA
Juventus threaten Real Madrid's Camavinga plans
Real Madrid could now face competition from Juventus in their bid to sign talented young Rennes midfielder Eduardo Camavinga,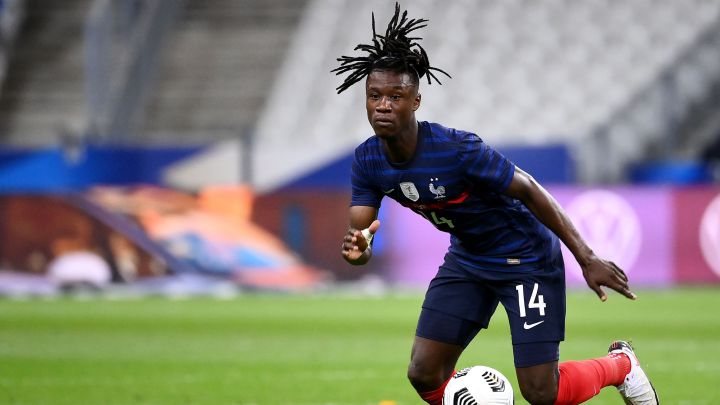 As Juventus looks to strengthen their midfield next summer, the Serie A giants have reportedly turned their attention away from Paul Pogba to another Frenchman – promising Rennes youngster and prime Real Madrid target, Eduardo Camavinga.
According to Tuttosport, Juve's sporting directors Pavel Nedved and Fabio Paratici, view Pogba as too expensive amid the club's current financial situation due to the coronavirus pandemic and have decided to focus their attention on signing Camavinga.
With the 18-year-old French international set to enter the last year of his contract with Rennes, his agent will look to negotiate an extension to satisfy both parties, paving the way for Camavinga to become the most expensive outgoing transfer in the club's history.
Camavinga dreams big as Madrid and Juventus circle
When asked about Real Madrid's interest in his first-ever press conference earlier this week, the 18-year-old midfielder gave no clues on a possible move to the Bernabéu, only admitting that he dreams of playing for Europe's great clubs.
"The great clubs make me dream, but I cannot name one in particular for my future," said Camavinga, who did not rule out singing a new deal at Rennes.
"There will be negotiations to renew my contract. It would be a pleasure for me to continue at Rennes. I still have two years left on my contract and we have enough time to talk about it," he told reporters.
Rennes are working on signing a new deal with their young star, who wants to extend his commitment at Roazhon Park but already sees his near future at one of Europe's top clubs. Madrid and Juve now look set for a battle next summer to sign one of football's hottest young properties, who is expected to cost in the region of 40 to 50 million euros.