Flick urges Alaba to 'take responsibility' amid contract impasse
David Alaba's contract situation is causing frustration at Bayern Munich, with Hansi Flick now imploring him to make a decision.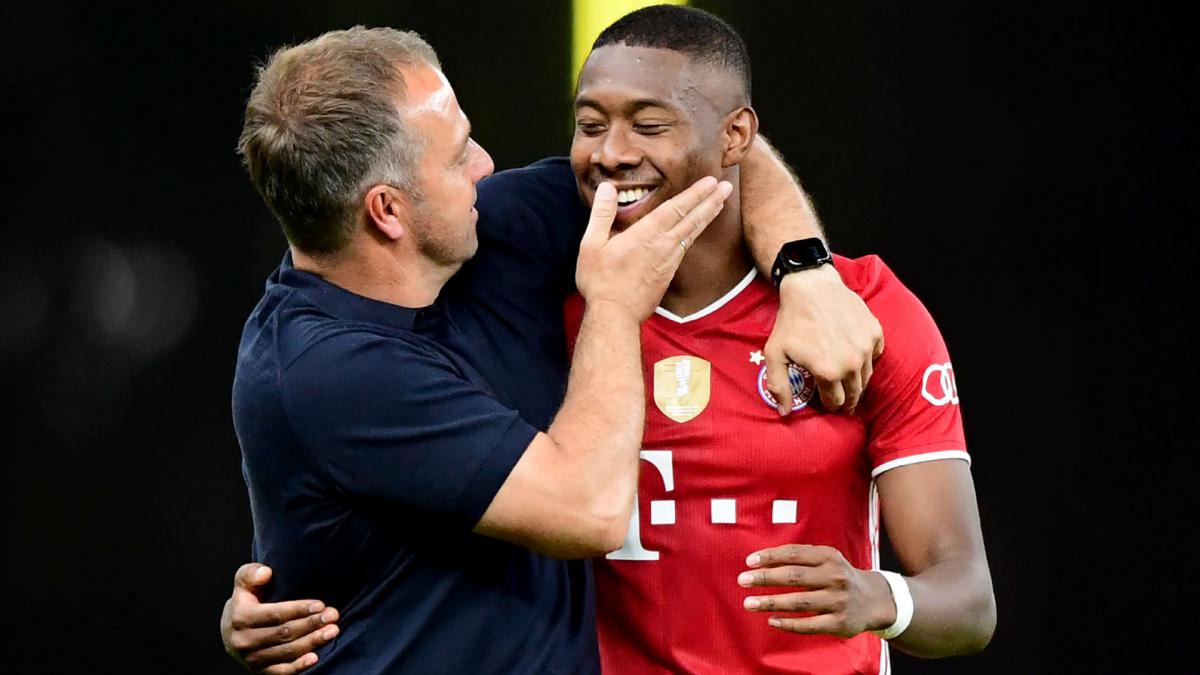 Bayern Munich coach Hansi Flick has urged David Alaba to "take responsibility" in contract talks if he wants to stay with the Bundesliga champions.
Alaba's situation is a topic that has plagued Bayern off the pitch for much of the year, with discussions over an extension now months old.
The Austria international has been a key figure at the club for many years but arguably enjoyed his best season in 2019-20, excelling as a centre-back as he helped Bayern to a Bundesliga, DFB-Pokal and Champions League treble.
But Alaba's contract runs out in 2021 and Bayern have so far been unsuccessful in their attempts to secure his long-term future, reportedly withdrawing their latest offer with the player's agent said to be frustrating the club.
Liverpool, Real Madrid and Paris Saint-Germain are among the other clubs he has been linked to, but Alaba has been with Bayern for 11 years, and Flick is urging him to take ownership amid the uncertainty.
Flick on Alaba
"David is a very fine person and a brilliant football player," Flick told Welt am Sonntag. "He is very popular with the team and holds them together.
"David should take responsibility and decide for himself what is important to him."
Another Bayern defender whose future is unclear is Jerome Boateng – the German's contract is also set to expire in June.
While media speculation has suggested Boateng will be allowed to leave, Flick seems reticent to such an idea.
"He's a very important player," Flick said. "He's been with the club for over nine years and has been a treble winner twice during that time.
"You can't write off such a player."