Ahmad Ahmad to appeal FIFA's ban
Reports suggest that the CAF president who has earlier been banned by FIFA from all football-related activities for 5 years over alleged corruption is planning on appealing the decision at CAS.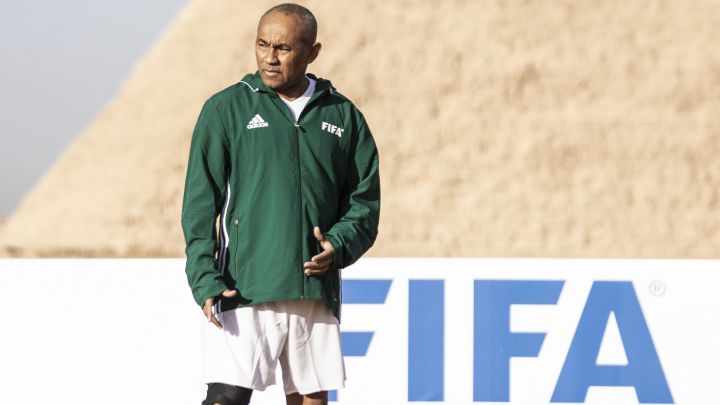 Following FIFA's decision to ban CAF president Ahmad Ahmad for five years over violating their code of ethics represented in the unlawful acceptance of gifts and benefits, reports emerged to confirm that the 60-year-old from Madagascar will appeal FIFA's decision at CAS.
FIFA's announced the decision on Monday pointing out that the penalty imposed on the CAF President and FIFA's vice president came as a result of his behavior during the period between 2017 and 2019.
"The adjudicatory chamber of the independent Ethics Committee has found Ahmad Ahmad, the President of the Confederation of African Football (CAF) and a FIFA Vice-President, guilty of having breached art. 15 (Duty of loyalty), art. 20 (Offering and accepting gifts or other benefits) and art. 25 (Abuse of position) of the 2020 edition of the FIFA Code of Ethics, as well as art. 28 (Misappropriation of funds) of the 2018 edition" FIFA's statement said.
Ahmad was disqualified from CAF's elections 2021:
According to Moroccan and Malagasy reports Ahmed met with his lawyers on Tuesday morning as they are preparing to submit his case to the Court of Arbitration for Sports (CAS) in Switzerland.
Right after his suspension, Ahmad has been temporarily replaced by his vice president Constant Omari who will be acting as CAF president while Ahmad was definitely disqualified from re-running for another term of presidency in March 2021.