Six Al-Ahly and Zamalek players test positive for Covid-19
Both Al-Ahly and Zamalek players have undergone a Covid-19 swab conducted under the supervision of CAF with three players from each team returned positive results.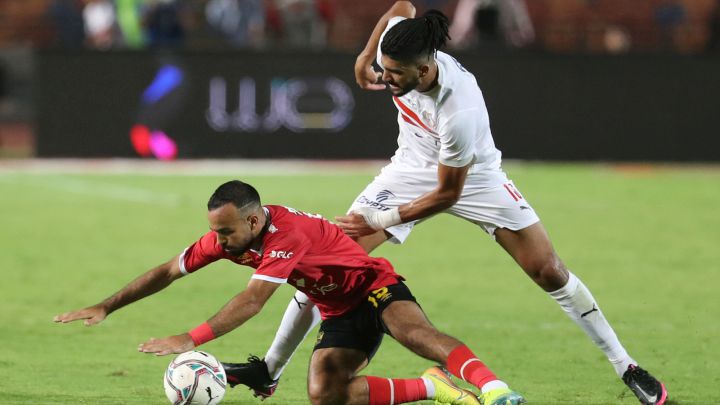 The results of the covid-19 tests conducted on Al-Ahly and Zamalek players ahead of their long-awaited game in the African Champions League final next Friday revealed that three players from each squad are infected with the virus.
The test results of Zamalek players Abdallah Gom'aa, Youssef Obama, and Mahmoud Hamdy El-Wensh returned positive. El-Wensh has already been ruled out of Zamalke's squad as the club announced earlier their defender hand been infected with Covid-19.
On the other hand, Ahly's players Walid Soliman and Saleh Gom'aa who had contracted the infection earlier still have the virus in their system. Al-Ahly's squad received another setback as key midfielder Aleo Diang also returned a positive result which is considered a massive blow for the Red Devils who lose one of their star players.
Both teams have recently entered into closed camps after their games in the quarter-finals of the Egyptian Cup in preparation for their crucial African fixture and to minimize the risk of more players contracting the infection.
Al-Ahly are set to take on Zamalek on Friday at Cairo international stadium in a historic event as for the first time in the history of African Champions league history both contesting sides are from the same country.