Black Friday 2020 opening hours and best deals in Walmart, Costco & Target
The biggest shopping day of the year is upon us. If you're going to a Walmart, Costco or Target store to get your bargains this year, here are some hot tips.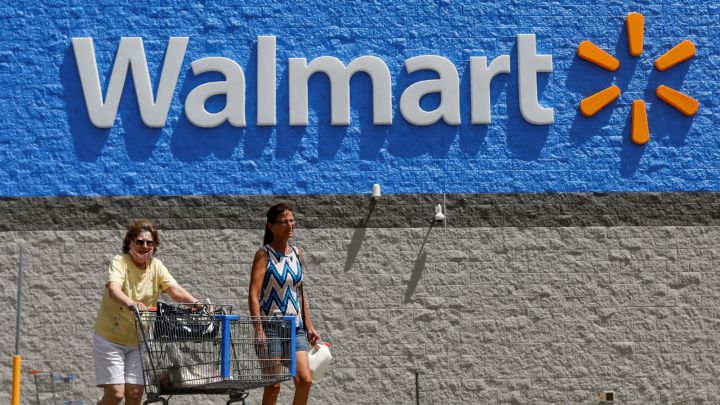 Unless you can't buy the deal online, it's safer this year to stick with online shopping. Due to the surge in coronavirus cases across the US, and increased travel and social contact following Thanksgiving, you could be putting yourself and others at unnecessary risk by hitting the shops in person tomorrow. If you just can't stay away, we've got you covered.
Walmart Black Friday deals and opening hours
Opening hours: All Walmart stores will open at 5 a.m. (local time) on Black Friday in-store event days.
Deals:
Shopping for wireless headphones that won't get tangled in your covid-19 mask? Look no further than the Apple AirPods Pro. Save $50, now $199, originally $249.
Or more your style to go for 40 hours of listening and cushioned ear cups. Beats Solo3 Wireless Headphones has you covered. Save $60, now $119, originally $179.
Costco Black Friday deals and opening hours
Opening hours: open 9am
Deals:
If spying on your dog or partner when they're home is your jam, Black Friday brings $90 Off Blink 5 Camera Security System to Costco, available to members only.
Apparently, Oscar-winning sound engineers tuned the Sonos Beam Shadow Edition to emphasize the sound of the human voice. Get a load of the latest voice controlled home device. Save $80, now $289.99, originally $369.99.
Target Black Friday deals and opening hours
Opening hours: opens 7am
Deals:
Getting healthy after an overindulgent Thanksgiving? Us too. The Fitbit Versa 2 has an excellent battery life and all new interface: save $50, now $130, originally $180.
And for all the pumpkin pie crust on the floor that you just can't bring yourself to clean, let the iRobot Roomba 675 Robot Vacuum do it all for you: save $100, now $180, originally $280.
https://twitter.com/washingtonpost/status/1331033312639541249
Don't be a super-sale super-spreader
When shopping for your Black Friday deals in person this year, be sure to take the usual precautions to stay safe when catching your bargains. Department stores can lack proper ventilation and hunting the bargain of the year may mean you're in there for a while…
Wear a mask at all times. Ensure it covers your nose and mouth and is made of at least two layers of fabric, without vents.
Keep your distance, stay at least 6 feet from other people at all times, to protect yourself as much as other shoppers and staff. Public health is more important than that last pair of socks…
Use an alcohol gel with 60% alcohol or more before and after touching any store items or fixtures (like door handles, displays). After paying too, of course.
Avoid touching any item unnecessarily, and avoid touching your eyes, nose, or mouth.