Messi, Ronaldo and .... Dele Alli: the USA's favorite players by state
Soccer.com's map graphing the US's favorite players by state is dominated by Messi, Ronaldo and Christain Pulisic, but a few states have thrown up some left-field choices.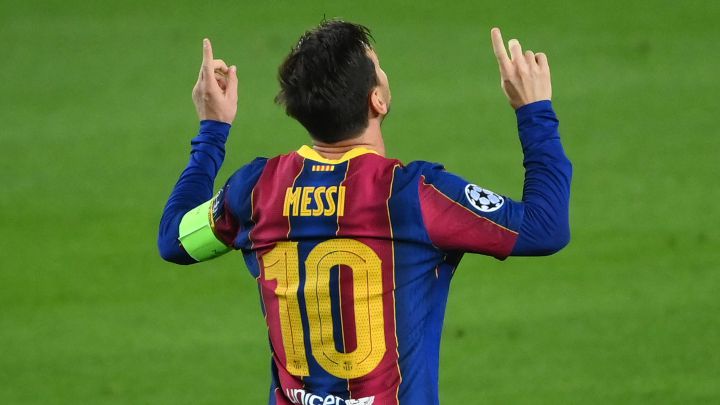 The "beautiful game" will never be the United States' number one sport. But thanks to the successes of the World Cup-winning women's national team and the growing number of US-born or -naturalized stars making a name for themselves in Europe, football's popularity stateside continues to rise.
Among those stars is Chelsea's Christian Pulisic, who is one of the names making up the top five most-sold jerseys in the US.
Soccer.com, the store specializing in the sale of soccer wear and products in the United States, has compiled the list, with Lionel Messi topping the rank, followed by Pulisic in second and Cristiano Ronaldo in third.
PSG star Kylian Mbappé, the world's most valuable player, comes in fourth, followed by Manchester United striker Marcus Rashford in fifth. According to a survey by Gilt Edge Soccer Marketing, United are the third-most popular team in the United States, behind Barcelona (first) and Real Madrid (second).
Messi, Ronaldo, Pulisic dominate map of favorite players by US state
Soccer.com also published an interesting graph that maps each state's favorite player based on jersey sales.
Not surprisingly, the top three, Messi, Pulisic and Ronaldo dominate the map. But a handful of states have thrown up some interesting choices.
The Dakotas have made relatively "left-field" choices, with North Dakota choosing Manchester United midfielder Bruno Fernandes, while South Dakota's favorite player is curiously Juventus centre-back veteran Leonardo Bonucci.
Oregon, home to one of America's most liberal cities, Portland, has aptly chosen a left-winger, Liverpool's Sadio Mané. Meanwhile, Marcus Rashford is the most popular player in Alaska, while in Hawaii it's his United strike partner, Anthony Martial.
Tottenham midfielder Dele Alli may not be his coach Jose Mourinho's favourite player in the Spurs dressing room, but he certainly is Vermont's number one if Soccer.com jersey sales are anything to go by.