Messi tries to recreate Hand of God goal
During the first half of Barcelona's LaLiga game against Osasuna on Sunday, Lionel Messi went close to recreating the late great Diego Maradona's Hand of God goal.
A minute's silence was held before Barcelona's home clash with Osasuna in LaLiga on Sunday afternoon for the club's former player and late great Diego Armando Maradona.
Barcelona had the majority of the early chances and right on the half-hour mark went ahead through Danish striker Martin Braithwaite. As the ball was heading into the net and over Lionel Messi's head, the Argentine raised his hand in the air to try to direct the ball home. Messi didn't get a Hand of God like touch and the ball found it's way to the net from Braithwaite's touch.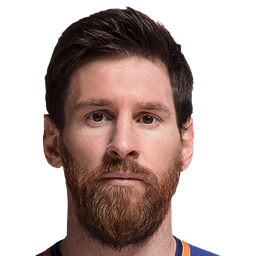 It was almost another Hand of God goal, from another Argentine and Barcelona player, who was trying to his best to pay tribute to Maradona, who coached Messi with the Argentina national team. Maradona played for the Catalan club from 1982 to 1984, before moving to Serie A to join Napoli.