REAL MADRID
Is Real Madrid's Eden Hazard saying 'adios' to 2020?
The Belgian attacker suffered a muscular injury in his right thigh, according to the official medical report published by the LaLiga giants.
Eden Hazard's latest injury has been confirmed 'in the rectus femoris muscle of his right leg' according to the official medical report published by Real Madrid at midday on Monday.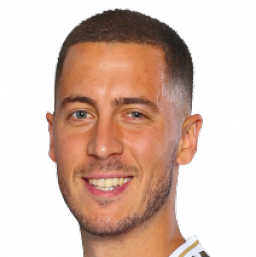 Hazard out for Madrid derby
The Belgian player had to leave the field early against Alavés as he felt some discomfort. Although the medical report does not specify an estimated recovery period, Hazard is expected to be out for at least three or four weeks, meaning that he will most likely miss the rest of the calendar year, which include the local derby against an impressive-looking Atlético.
Real Madrid news:
Dr José González, a specialist in Sports Medicine, explained to AS the problems associated with this particular muscle injury stating that although it is "a small rupture" it is a complicated one. This is, he says, because at the beginning of the recovery the player can appear to be fine but "as soon as he starts kicking a ball it can cause difficulties."
Hazard now looks as though he will not be available for, at least, the next six Real Madrid matches in a busy period for Zinedine Zidane and his team. As well as El Derbi, on Saturday 12 December at the Alfredo Di Stéfano stadium, there are also the league matches against Sevilla, Athletic Bilbao and Eibar, and the last two matches of the Champions League group stage, against Shakhtar and Borussia Mönchengladbach.
Based on the information we have, the best case scenario will see him fit enough to return for Real Madrid-Granada on 23 December. If not by then, their next target would be after the mini-Christmas break, for Elche-Real Madrid on 30 December. If, however, his recovery does not go perfectly, it looks like Hazard could have already said goodbye to 2020, with a much more positive new year on his Christmas list.