Real Madrid: Camavinga talk intensifies after agent revelation
Rennes' sporting director has revealed that Eduardo Camavinga may be changing agent, leading to heightened speculation over a transfer to a major club.
Speculation over Eduardo Camavinga's potential departure from Rennes has intensified in recent weeks, amid a battle between major player agencies to represent the France midfielder, who has emerged as one of the most exciting young talents in world football.
Camavinga father considering sacking son's agent, says Rennes sporting director
It is a situation that was sparked by Rennes sporting director Florian Maurice a fortnight ago, when he told an informal meeting with local journalists that Camavinga's father was considering firing the 18-year-old's current agent, Moussa Sissoko, whose clients also include Barcelona winger Ousmane Dembélé.
In Camavinga Sr's view, Sissoko could have got a better deal for his son when he renewed his Rennes contract in 2019, even though the three-year agreement penned by the teenager included a signing-on bonus of two million euros and a before-tax basic salary of four million euros per season.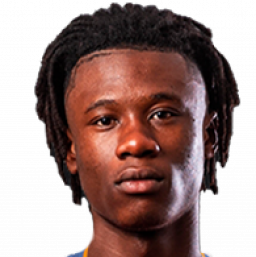 Potential new agents look to lure starlet with offer from major club
Camavinga's father, who is also mulling over handling his son's affairs himself, now has a host of top representatives lining up to offer their services to him, with the management companies run by super-agents Jonathan Barnett, Jorge Mendes, Pini Zahavi and Mino Raiola all in the shake-up.
To convince Camavinga to sign with them, a number of his suitors are working to take an enticing offer from another club to the midfielder, leading to heightened talk of a move to a European powerhouse. Juventus, Manchester United, Paris Saint-Germain and Real Madrid are all among those interested.
Camavinga's current agent keen to do Real Madrid deal
Meanwhile, Sissoko is thought to be attempting to reach an agreement with a new club as soon as possible and, in what could well be his final service to the player, be the one to pocket a substantial commission from his transfer.
Sources with intimate knowledge of the situation have told AS that Sissoko is pushing to take his client to Madrid. Such a deal does not come at a good time for the LaLiga giants, however, given the precarious state of their finances and their plans to sign PSG star Kylian Mbappé in 2021.
There was contact between Sissoko and Madrid some months ago, and this now appears to have been rekindled.
Rennes coming around to idea of early Camavinga sale
At Rennes, it had been considered a given that Camavinga would sign another contract renewal after his 18th birthday, which was earlier this month. Now, following Maurice's revelation, that is on hold.
Not only that, but having seen the player suffer a dip in form in recent months, the Ligue 1 club are now warming to the idea of selling him early, for a fee around the 50-million-euro mark. Before this summer, his asking price was 80 million.