Paul Aguilar will play in Major League Soccer next year
According to ESPN, the veteran defender will leave Club América after their participation in the CONCACAF Champions League and sign with an MLS team.
In 2011 Paul Aguilar left Pachuca to sign with Club América and currently he is the most veteran player in the roster. He was the captain for many seasons, but his time with the team is about to end. According to ESPN, he will leave América when the CONCACAF Champions League is over in December.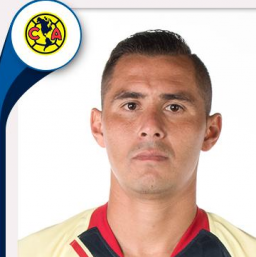 New destination
ESPN also revealed that the veteran defender will sign for a club from Major League Soccer next year and he will join fellow compatriots Chicharito Hernández (LA Galaxy), Carlos Vela (LAFC), Alan Pulido (Sporting Kansas City), Jürgen Damm (Atlanta United), Jonathan dos Santos (LA Galaxy) and Oswaldo Alanís (SJ Earthquakes), who chose to continue their careers in the United States.
So far Club América has not confirmed the news because they still have to play the Concachampions. In nine years Aguilar has won three Liga MX titles, one Copa MX, two CONCACAF Champions Leagues and one Campeón de Campeones.
Aguilar has been a part of both of Miguel Herrera's tenures as head coach of Club América, but in this 2020 Guardianes tournament he only played five games for a total of 366 minutes. Herrera has opted to start Jorge Sánchez as right-back instead of Aguilar for the last couple of tournaments.