Jack Wilshere opens the door to MLS move
The former Arsenal midfielder knows it would be difficult to play in the Premier League, so he is analyzing a move to Major League Soccer for the 2021 season.
Jack Wilshere was once one of England's most promising and talented midfielders when he made his debut with Arsenal in 2008, but his career took a left turn. With the Gunners the 28-year-old scored seven goals in 125 Premier League appearances. Since ending his contract with West Ham United earlier this season, he has left the door open to a possible Major League Soccer move.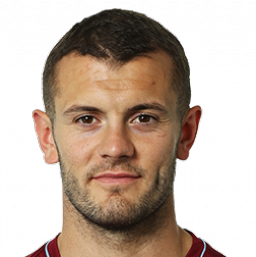 Former Arsenal, West Ham man open to idea of playing in MLS
Wilshere was interviewed by Sky Sports, talking about the next move in his career. The midfielder's wishes are to play for a 'big club', but he is realistic about his situation and now he doesn't have a strong preference as to what league he plays in for 2021.
"I'm in a position now where I can make a decision based on footballing reasons and pick the team that I think I could fit into," Wilshere said. "I will have a look at the team, the players, the league they're in and how the manager wants to play. I don't think being at a smaller club like West Ham really suited me. There have been a few talks with clubs, but nothing that I have ever fancied quite yet.
"I don't think I have a preference to be honest," he added. "It has to be the right club for footballing reasons whether that is in England, Spain, North America or anywhere, across Asia. I'm up for trying anything and I think at this point I have to be as well because I have been at a top club in England, I've been at a smaller club and I'm realistic to know that the chances of getting a big, big club in England are slim, so it might have to be somewhere else I have to look."