Covid-19: Bad news for Chivas as Isaac Brizuela tests positive
The Mexican midfielder, who has been a key player for Guadalajara in the playoffs, was the only one who tested positive for coronavirus.
Chivas' injury/covid list keeps growing in the playoffs of the 2020 Guardianes tournament. Alexis Vega has been out since November, 'JJ' Macías and Ángel Zaldívar didn't play against América on Saturday, and now Isaac Brizuela has tested positive for coronavirus so he will miss the semi-finals against León.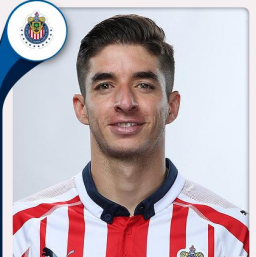 The only player who tested positive
Fortunately for Chivas, Brizuela was the only one who tested positive and will miss the first leg of the semi-final tomorrow at the Akron Stadium. The second leg is scheduled for Saturday at the León Stadium and if they advance the final is set to begin on 6 December.
The club from Guadalajara also confirmed that Jesús Ricardo Angulo and Zaldívar will miss the series against León, because they are recovering from their respective injuries. On the bright side, Chivas head coach Victor Manuel Vucetich could see the returns of Vega and Macías for tomorrow's match.